Antik Housekeeping and Facility Management System
Antik Housekeeping and Facility Management helps to bring your guest satisfaction to another level. Fully integrated to your PMS, system check data about room occupancy and based on your own predefined templates creates every day cleaning tasks – automatically! It allows you to copy typical chambermaids room allocation from any day from the past to simplify your morning routines. Due to the system flexibility you can add manual tasks anytime. On the simple dashboard you can follow, what is the cleaning and inspection status of the rooms.
System automatically reports to PMS when the room is done, so next guest can be checked-in quickly – without unnecessary waiting in the lobby. Your inspectors and managers can overlook the situation from any place as the interface is easily readable using tablet or phone – no need to return back to the office. Based on your selection, housekeepers can confirm their tasks either on guest room TV sets or via smartphone application. SOS button for chambermaids to bring attention in unusual situations.
KEY FEATURES
·         Automated housekeeping tasks planning tool
·         Personnel task allocation cloning to simplify daily routines
·         Daily tasks status under control in supervisor dashboard
·         Repeating cleaning tasks templates defi nition tool
·         Fully integrated to major PMS
·         Room maintenance tasks queues
·         PC, Tablet, SmartPhone and TV apps for managers,inspectors, maintenance and housekeepers
·         Minibar consumption reporting
Housekeepers and facilitymanagement
Roomlist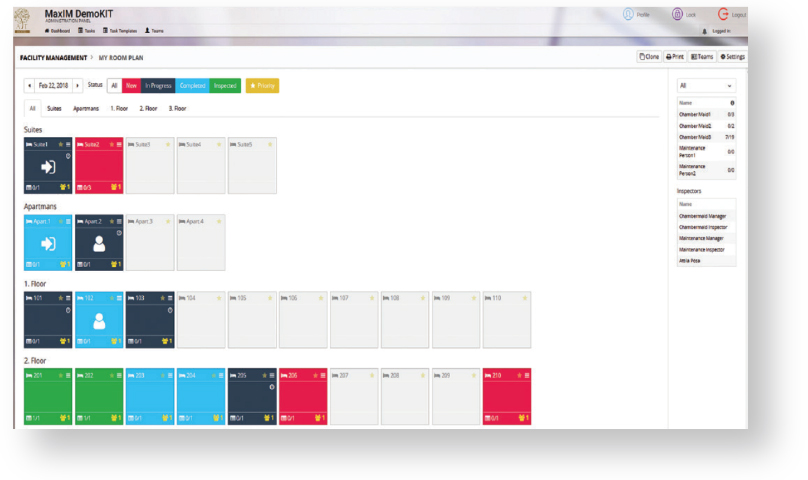 My room plan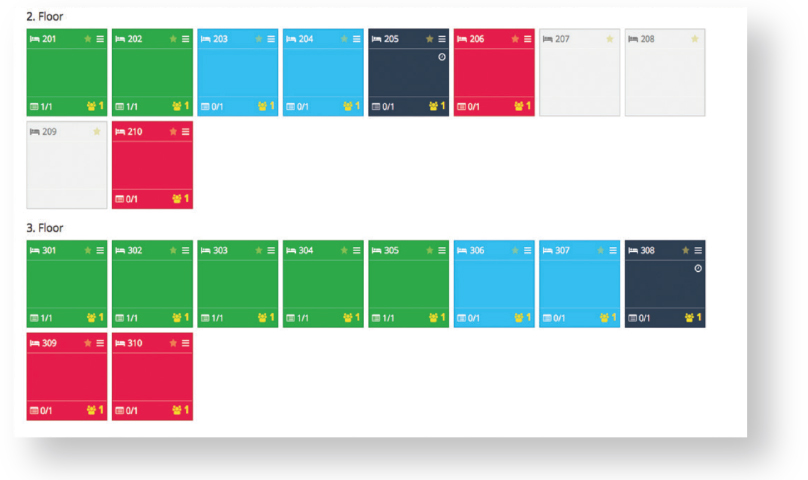 My room plan 2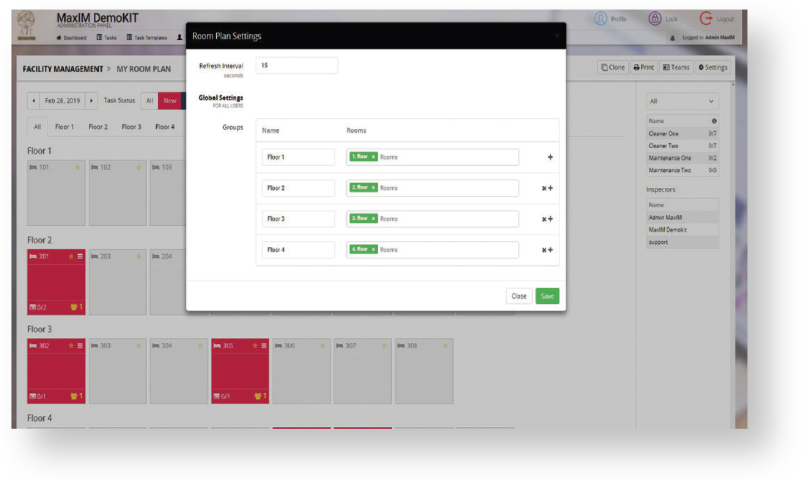 Separate task queues for chambermaids and maintenanceteams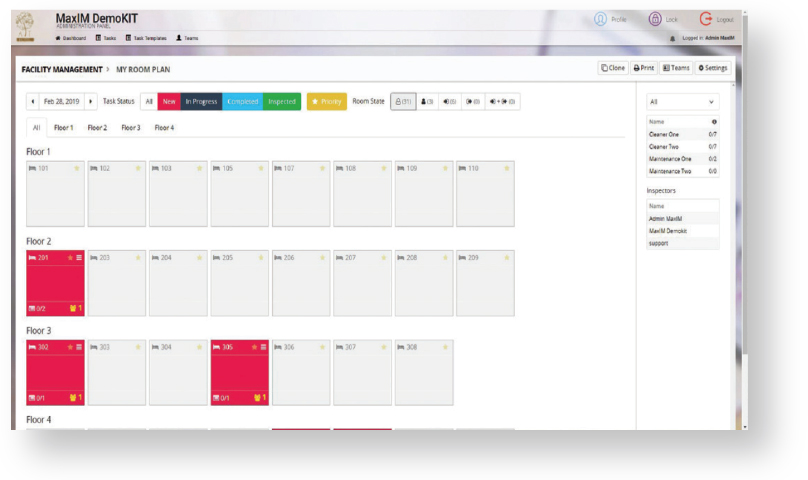 Housekeepers Service menu on guest room TV

Rask list

Enter an access code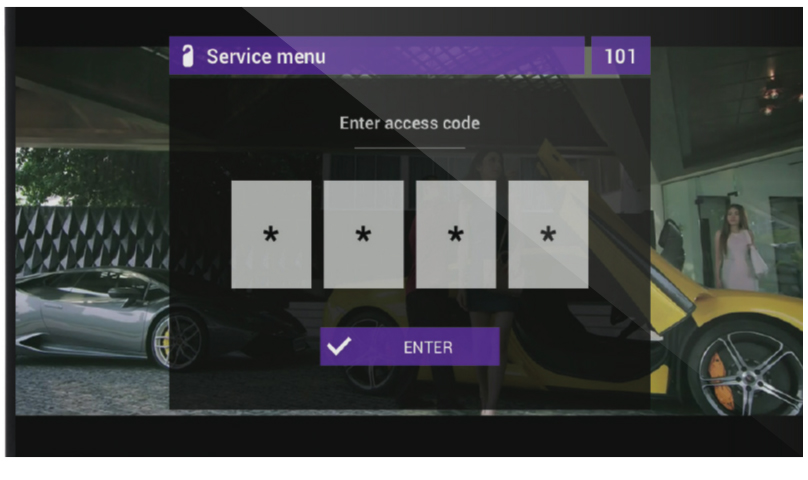 Room state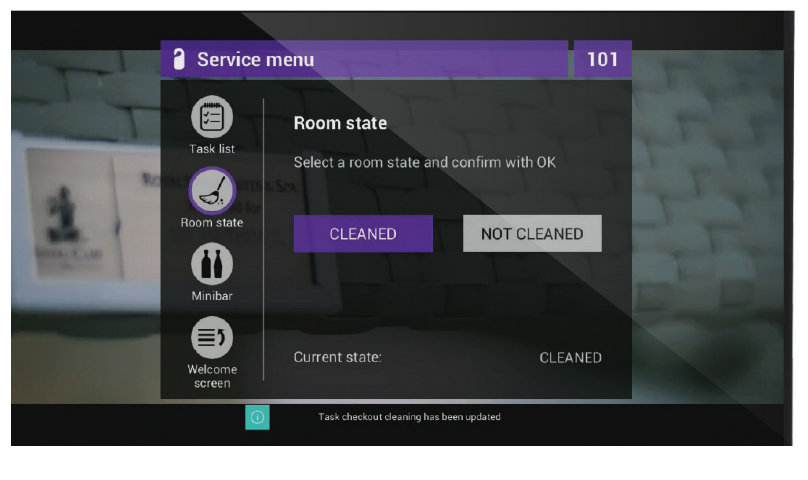 Mini bar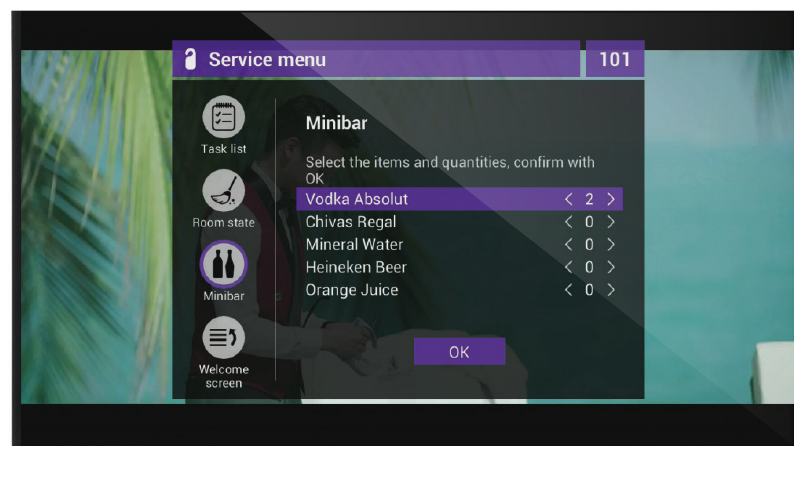 Housekeepersand maintenance engineerApp