Antik brings to your TV operations full mobile TV solution for your clients smart phones, tablets, TVs and more. Fully integrated to MaxIM Management system it enables unlimited entertainment including linear TV with EPG, catch-up TV, VOD, all secured with 128 bit enryption. Unique Antik TV Plugins add -on gives end-users chance to enhance its channel line-up with its own or internet located linear content. State-of-art live snapshots apps desing in channel list is available for iOS phones and tablets, Android phones, tablets, boxes and TVs as well as Windows C, tablets and Apple TV boxes, not to forget Antik Linux set-tops. We provide full service with registration and updates to major appplication stores. Typical setup includes maxIM Management System, Antik HEVC transcoders, Antik live Streamers, Antik Archive and VOD systems. The Antik Mobile Apps are seamlessly integrated to the Antik Wanda OTT Billing to trigger an automatic provisioning of the TV service from the billing. Our billing systems allow the electronic vouchers issue with a different value (e.g. channel package for several months subscribtion) for an easy monetizing your IPTV project.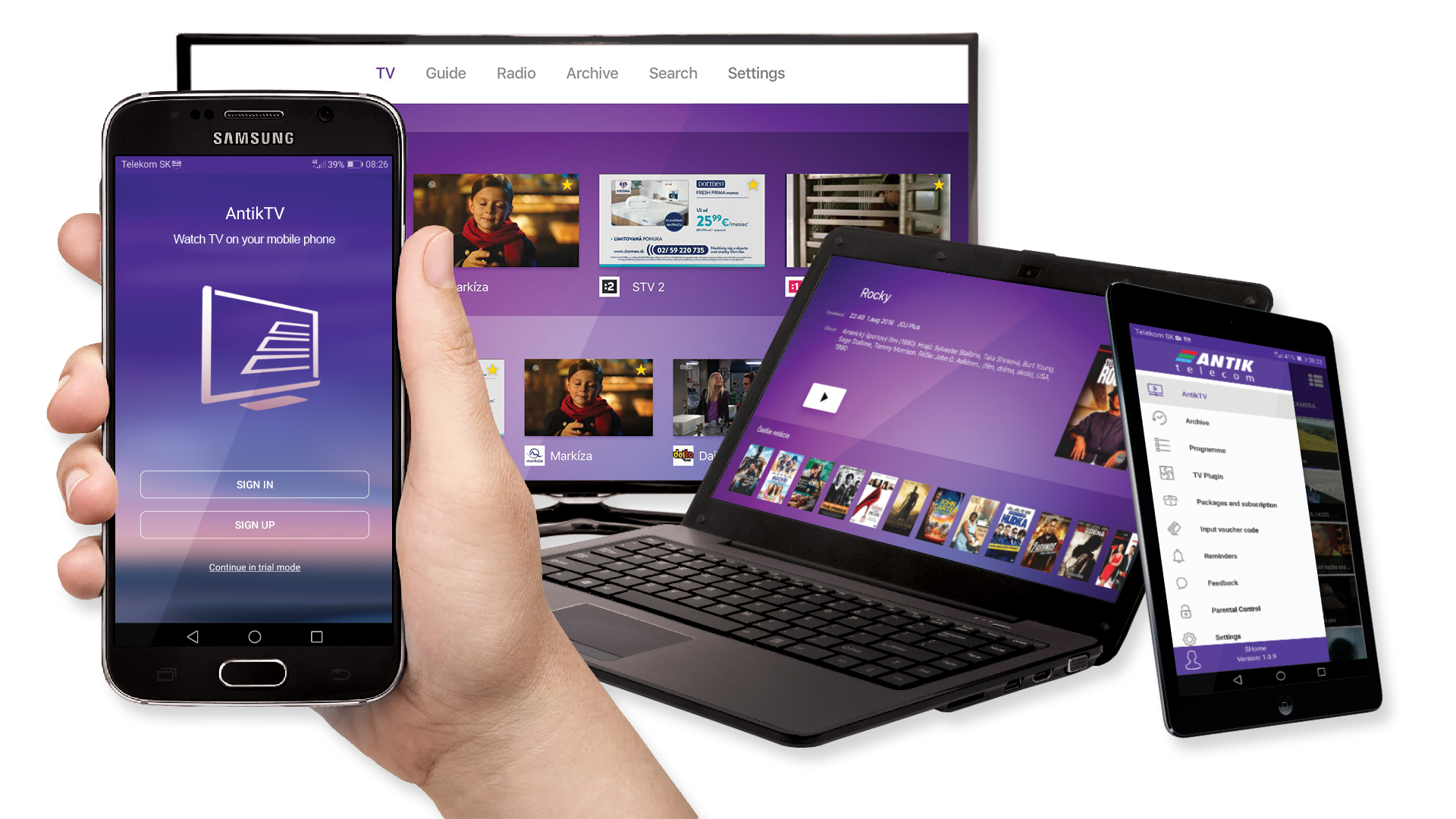 Key Features
Live TV 
Customers can enjoy the Live TV broadcasting anywhere just with a smartphone or tablet if they have an Internet connection using the Antik Media apps for major OS. The streams are provided by the Antik Media Streamer benefiting from the HLS protocol  allowing a multiprofile adaptive streaming to provide the highest efficiency even in a low quality or mobile networks.
TV archive
Gain an access to the programs also after their live broadcast ended. User will just simply choose the TV channel and the date and then select the program that he or she has missed. The user can choose his or her favorite show based on the time of the original broadcasting or select the show by genre category.
EPG – Electronic Program Guide
This detailed program guide offers a user friendly environment up to weeks in advance. It allows you to access the archived content by selecting the show directly from the guide.
Radio
Users can listen to the radio stations as well as enjoy music on the road through the phone or tablet. EPG in Radio supported.
TV Plugin
Now you can add your own TV channel, where you can watch internet channels, live stream, internet radios and the view of home cameras or other public or private content.
  
Watching Bookmarks (coming soon)
This combination of the STB and phone service is finally available. Our mobile apps allow you to start watching a show on TV and resume watching exactly where you´ve stopped on your mobile or tablet. All the bookmarks can be easily managed.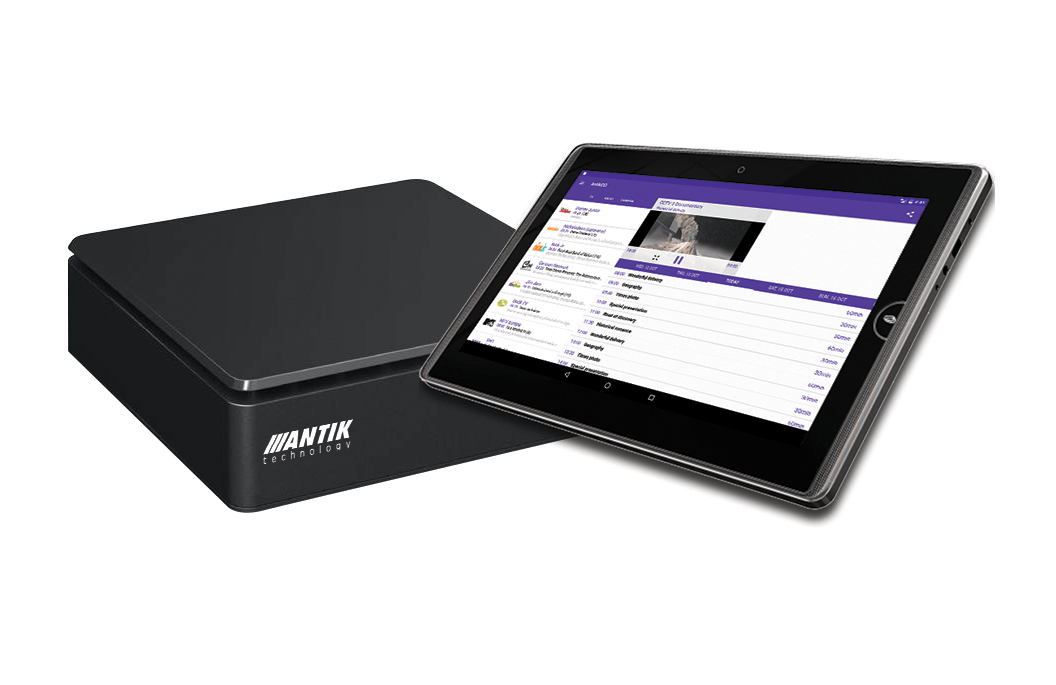 Mobile as Remote Control (coming soon)
Customer can easily turn his or her phone or tablet into a remote control. All of the standard STB remote control buttons are included in the Antik app so the enduser can easily decide to change channels or volume using his or her favorite device.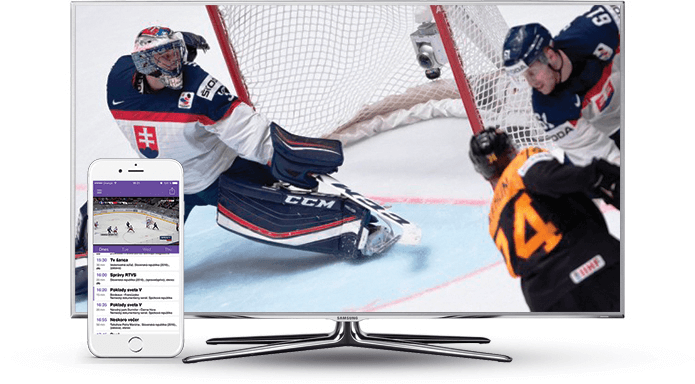 Mobile App for Android

EPG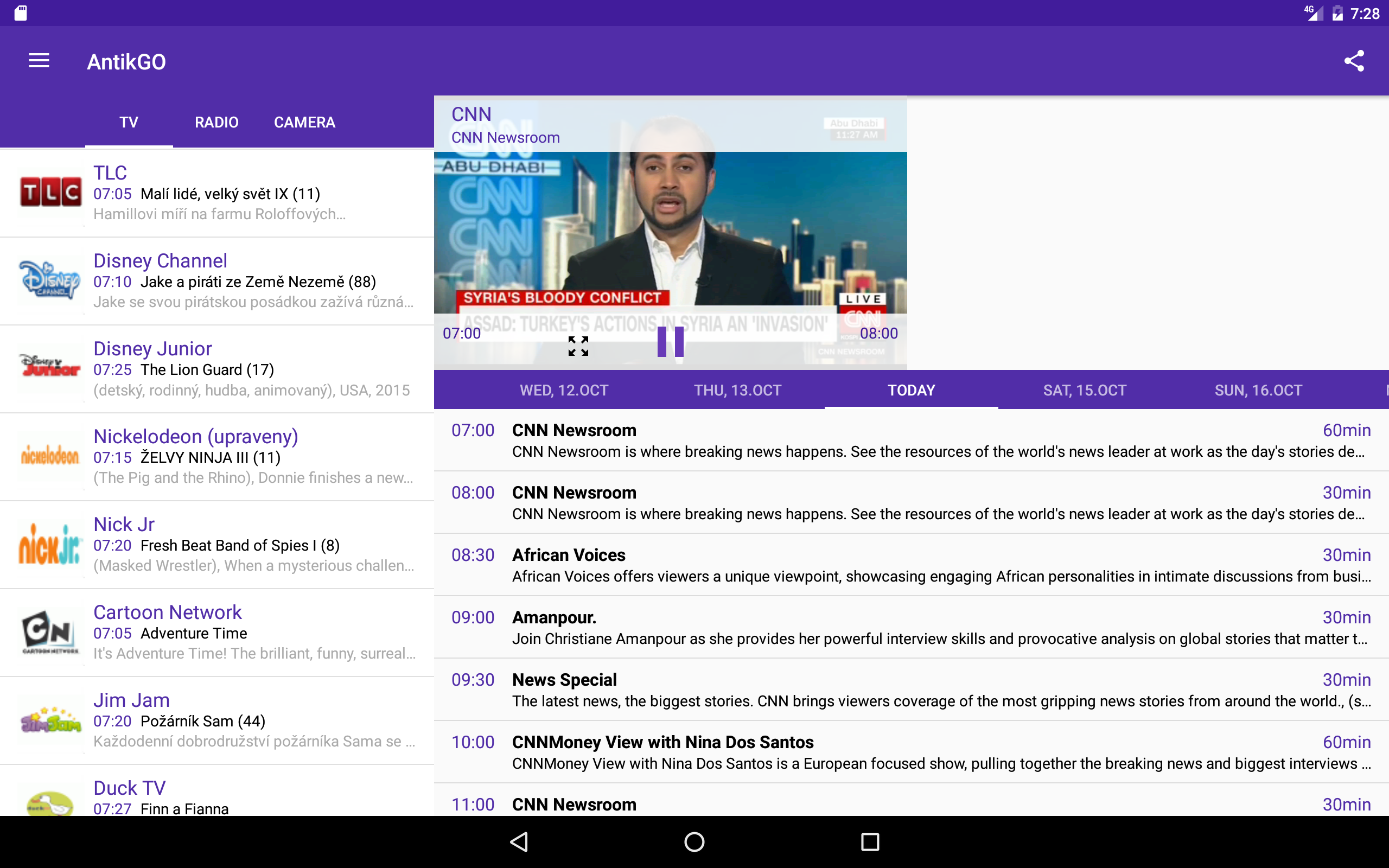 Live TV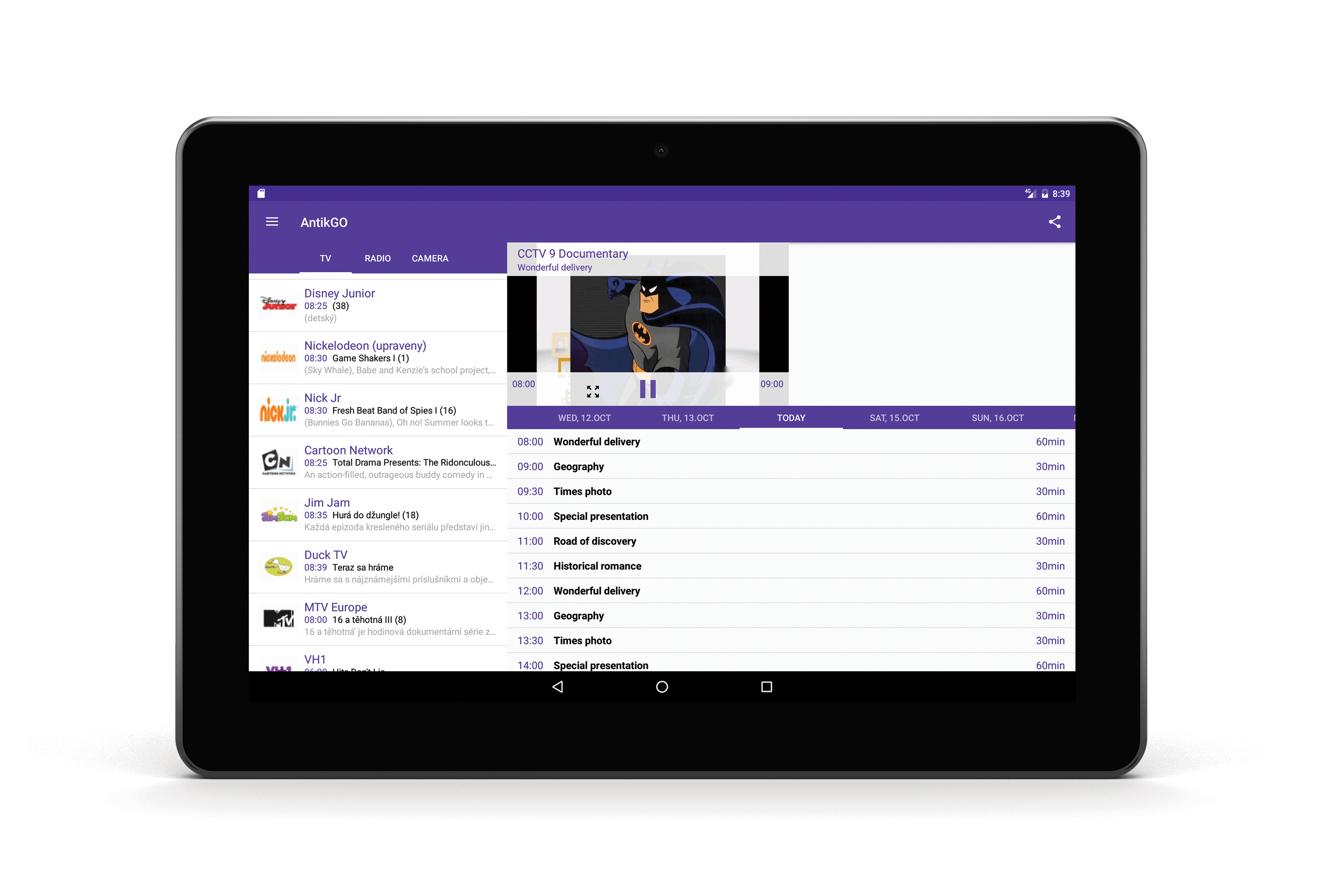 TV archive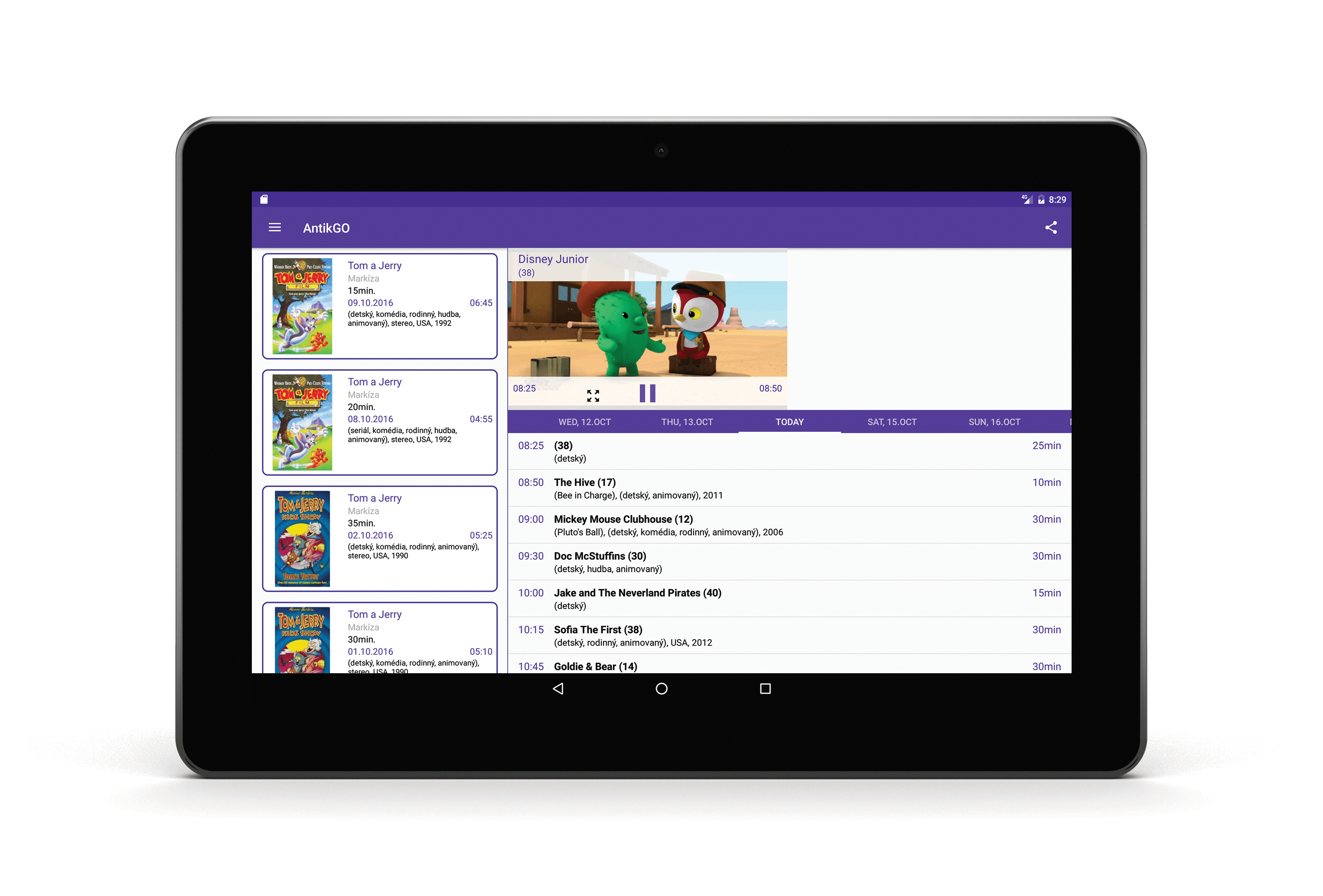 Mobile App for iOS

Live TV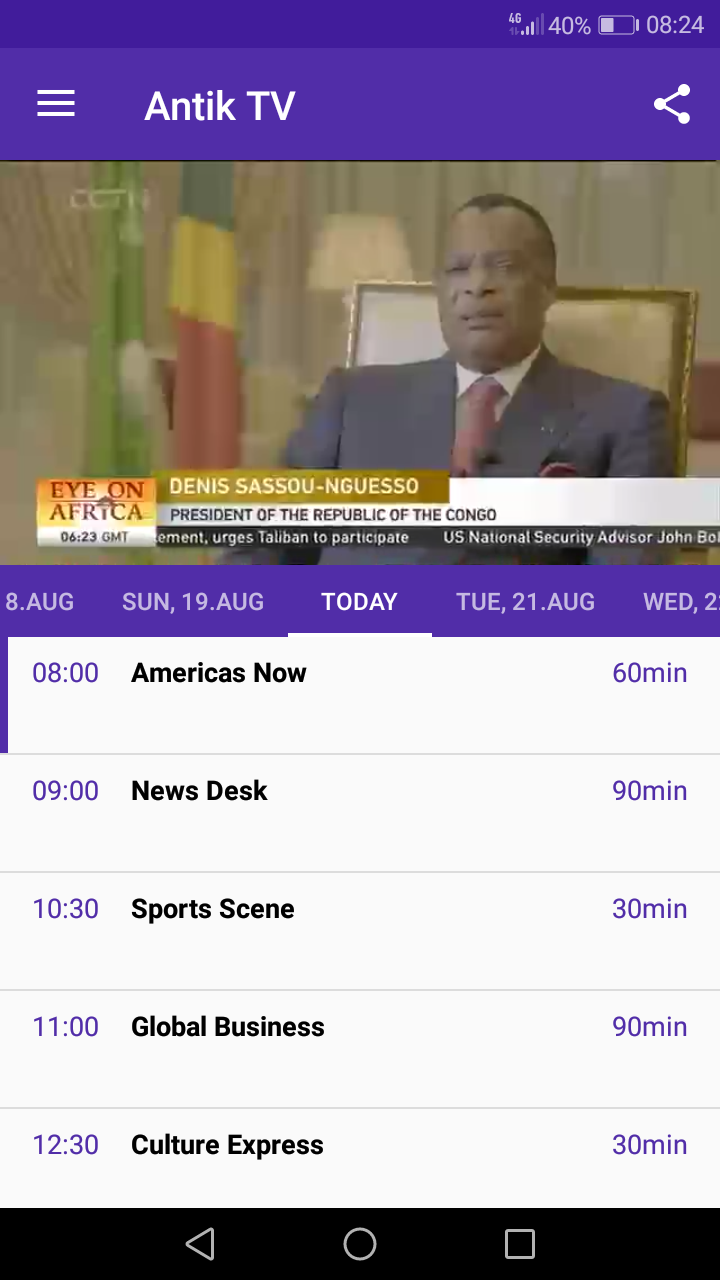 EPG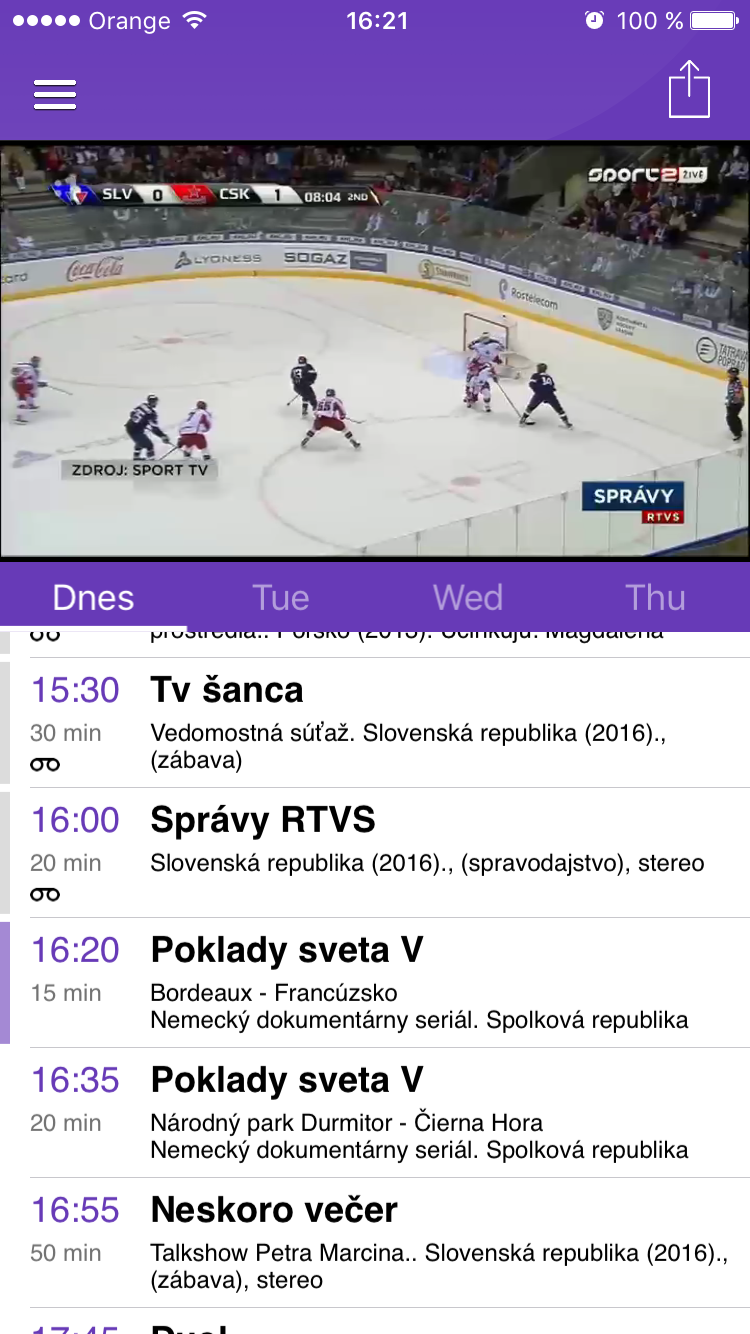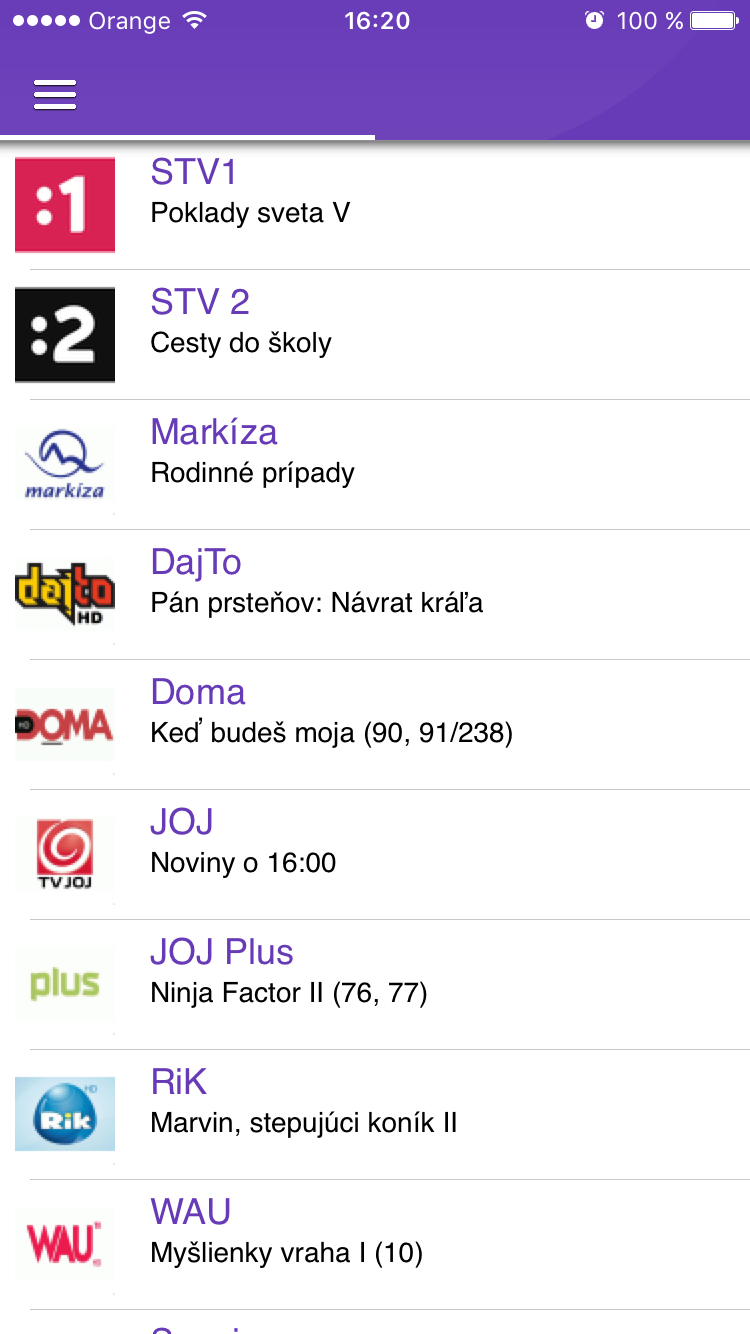 Archive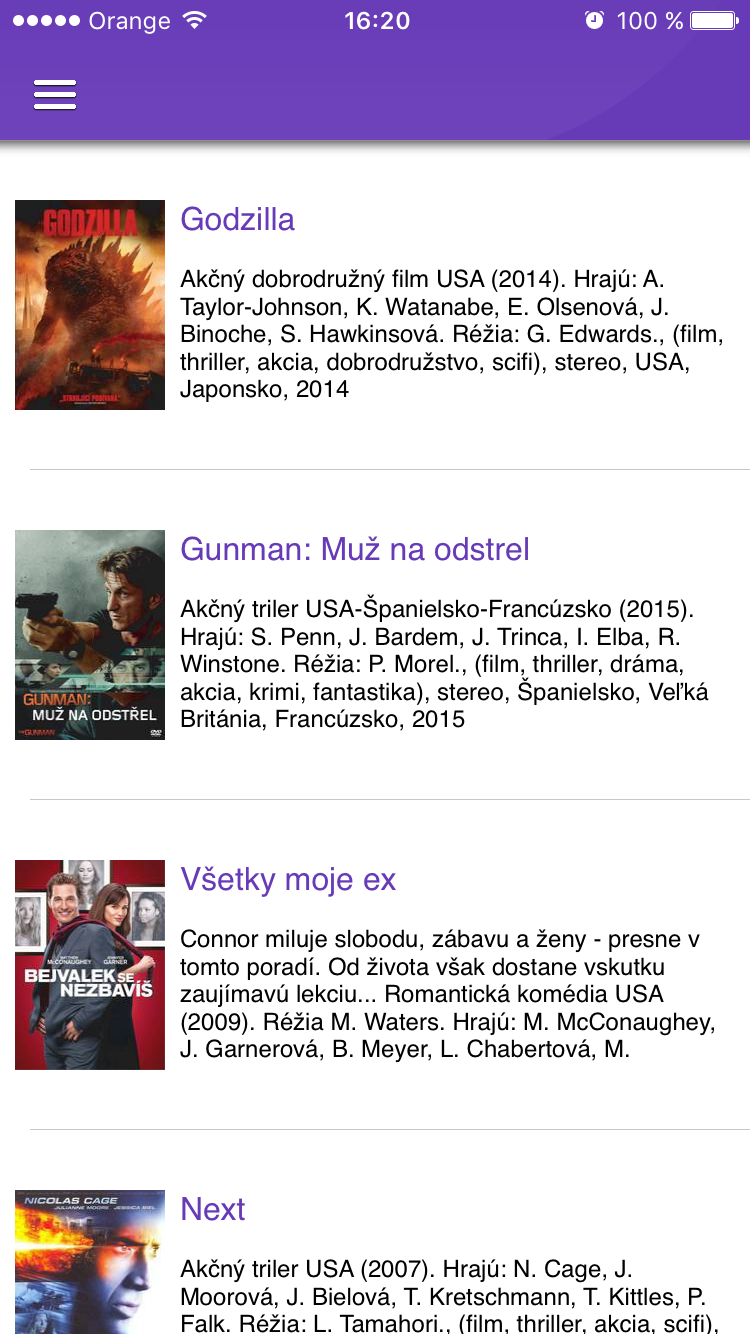 Mobile App for Win8

EPG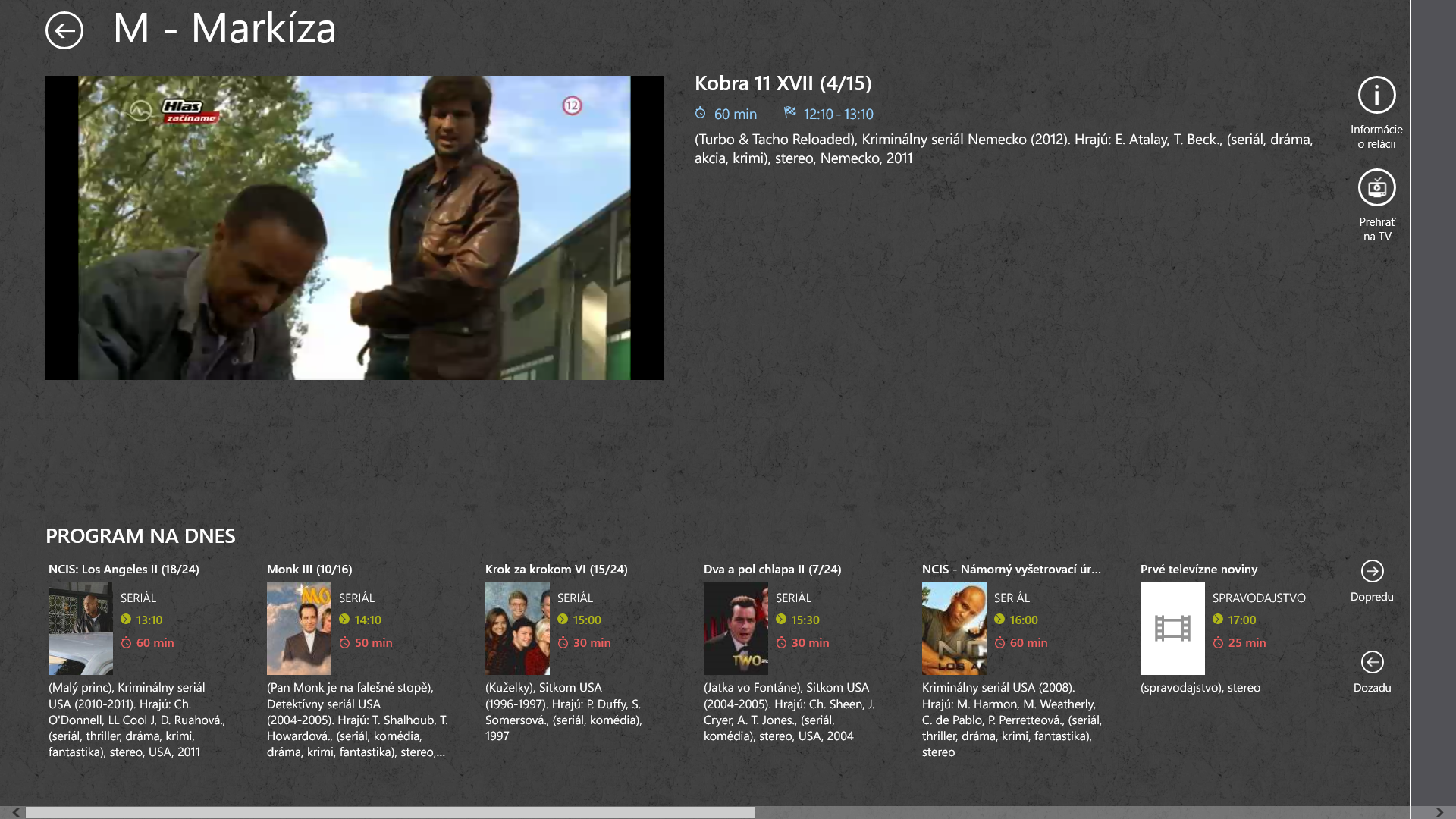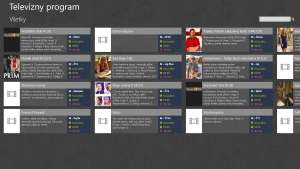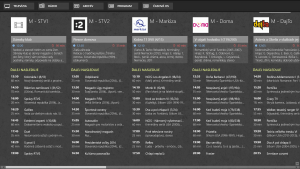 Live TV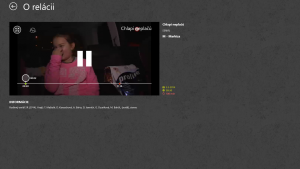 Timeline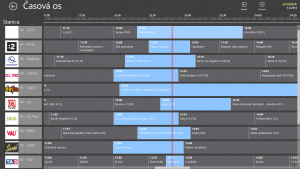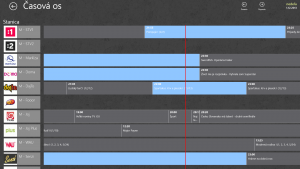 TV archive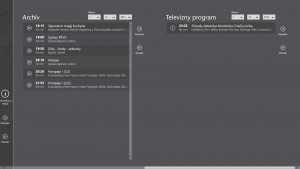 How does the ANTIK MobileTV work?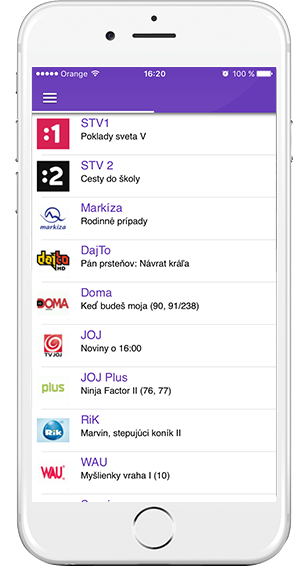 The Antik Mobile TV is an easy-to-operate system that enables you to watch the linear, the catched-up and the video-on demand TV service customized for all the major operating systems for smart devices and PC. The AntikTV App is a necessity for this process and is available for a free download on the major webstores. 
Once you´ve downloaded the app on your device, you can log in the app using the voucher system. Vouchers are generated by an another Antik application – the Wanda OTT Billing System, which is completely integrated to the Antik IPTV Management System and the Antik Media Streamer. Vouchers are randomly generated long strings of codes. They are attached to the channel package and expiration period. You can issue several types of vouchers at once, e.g. 3,6,9 months subscription for different TV packages. The system automatically recognizes the voucher once it is typed to the app, attaches it to the app appropriate channel package and sets its expiration period.
 
The Antik Transcoders/Encoders and theAntik Media Streamer play important role in the operation of the TV to mobiles. Various devices and network enviroments need different stream resolutions and stream bitrates. Simple smartphone often uses only weak processors with a low power to decode high bitrate streams, and so specific profiles have to be created for them. A higher bitrate and resolution needs to be prepared for good network conditions and the latest tablet device with big screen.  Different bitrates are typical for the Internet delivery purposes in HLS format 3 to 5. The Antik Media Streamer  together with the AntikTV App will ensure that a correct bitrate and resolution will reach the device.