Multimedia IPTV Keyboard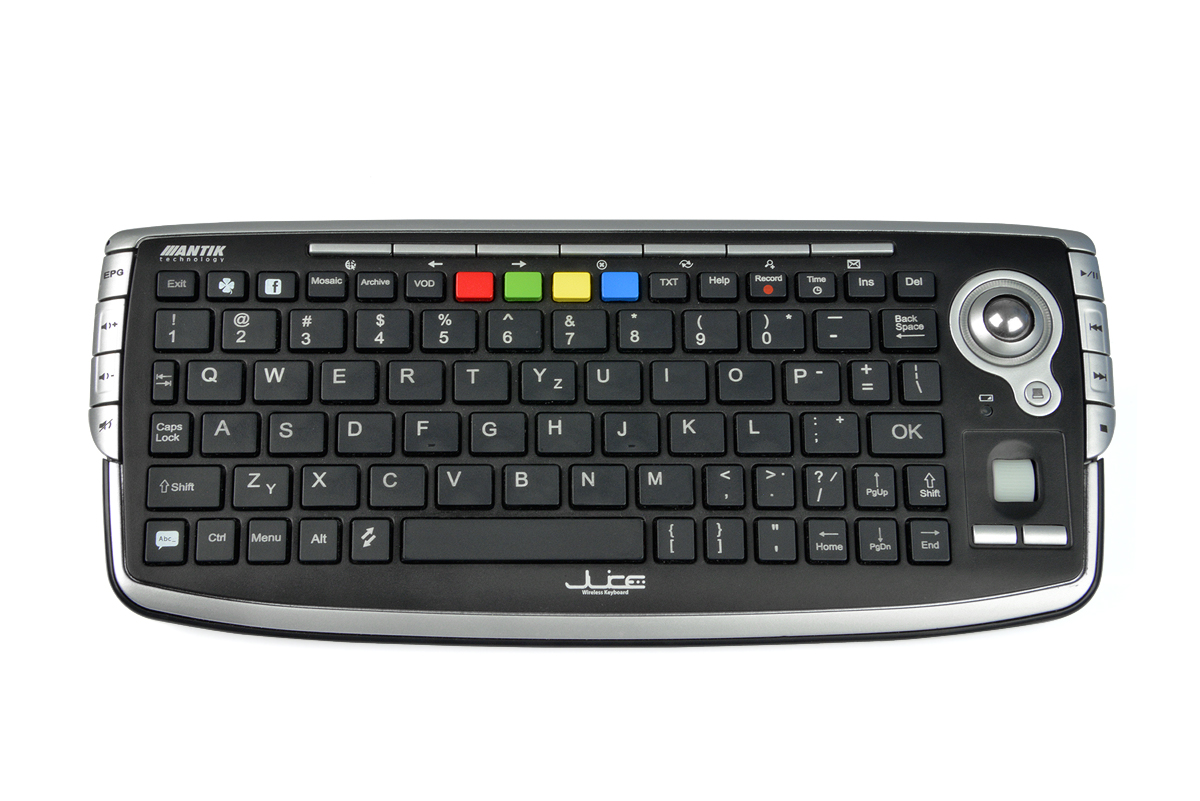 The differences between TV and computer are disappearing and now you can have it almost all-in-one. With the Antik IPTV set-top boxes you already have the Internet access on the TV and now you can easily use the most popular Internet function. You will be able to browse many Internet pages, writing and reading e-mails, watching videos on YouTube, chatting with your friends and, of course, use popular social networks come as a standard.

Enjoy comfortable access to the Internet right from your sofa, with  a slim and ergonomicaly designed wireless keyboard. Thanks to the 2.4G Mini receiver it is easy to find the most convenient place in your room.

Browsing web pages will be fast with an embedded trackballwhich will replace the mouse.
CONTROL FAVORITE FUNCTION WITH ONE CLICK

Popular Quick Buttons:




Volume
Web buttons (home, forward, back, refresh…)
Changing programs
Facebook button
VoD, Mosaic, Archive, EPG, Text
Chat
Play/Pause
Record button
TV/web switch button
Trackball mouse and scroll wheel

TECHNICAL SPECIFICATION:

2.4G wireless keyboard
Multimadia optical trackball mouse
Mini NANO Receiver
Ergonomic design
CE, FCC, ROHS
Connection: PS/2, USB, U+P available.
Standard keyboard with ergonomic design and comfortable touch feeling.
Adopting high quality silicon and ABS case
Key swich with tactile feedback, key knock life time up to 10,000,000 cycles.
Size: 262mmx113mmx31mm
Customization available