Antik IPTV MW 2.0
A revolutionary content centric DVB and IPTV middleware by ANTIK represents new trends in user interface design. Carefully prepared screen-by-screen always with end-user in mind to allow easy and seamless navigation through your content offer. To compare with standard ANTIK GUI, new approach allows the end-user to forget about the source where the content is coming from (either VOD, catch-up TV, PVR or network or USB drives) and concentrate on pure entertainment selection. Now we can produce new interfaces much faster, with less development effort and to integrate 3rd party content in uncomplicated way. Moreover, latest design trends and the computing power of contemporary set-top boxes can be fully exploited.
 
Antik MW 2.0 is designed to be operated by simple remotes, with lowest number of keys. It is easy to learn for all segments of end-users.
 
New in-depth integration of advertising space into different interface screens and its backend management expands the opportunities for content upsell as well as opportunity to create another revenue stream from ad-space sales.
 
SVG technology used to create the code gives the content provider very quick customization opportunities combined with breathtaking lightness of visual language and effects. Antik GUI is fully integrated with our product range – from IPTV Management Server through VOD Solution up to Advertising and Streaming Server Family.
 
KEY FEATURES
Fast and up-to-date design
Single view on media sources – linear, VOD, catchup, user generated content
Dynamic mosaic integrated into channel selection
Deep media recommendation integration with x-sell opportunities
All features supported
LiveTV of all sources (IP,DVB,OTT) 
EPG (vertical, horizontal, multi, mozaic)
Video-on-Demand (VoD)
PVR
Archive (catch-up TV)
Mediaplayer (local,network, USB)
Apps portal
Music-on-Demand (MoD)
Messaging/Polling/Shopping
Advertising
Main menu
Vertical or horizontal (based on customization) main selection represents main navigation tool to bring all your offers to the user fingertips. In comparison to contemporary solutions, Antik new GUI offers deep integration of all kinds of content (live, archive, VOD, PVR...) together with promotions and 3rd party advertising into one single intuitively operated menu. Media content recommendation integration is available.  Main menu includes linear TV navigation including live mosaic, all types of content access, access to applications, global content search and settings submenu.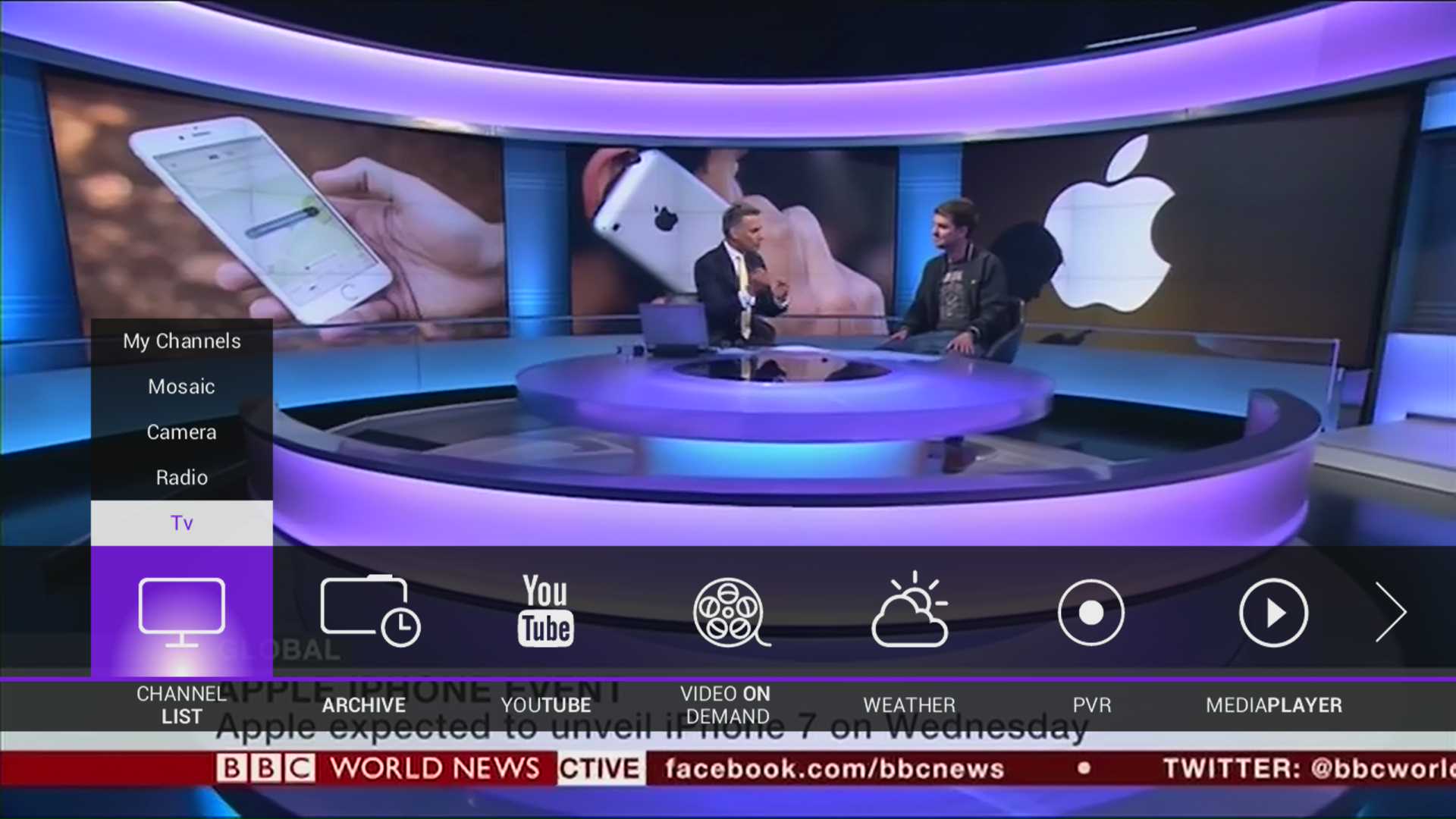 EPG


Live TV 
Straightforward usage of live channels is still the centre of attention of most TV users globally. Antik designers always keep their eyes on uncomplicated and intuitive TV channels zapping features. Of course we combine it with content-rich horizontal/vertical/multi EPG (Electronic Programme Guide coming from ANTIK IPTV Management Server) information view to allow improved navigation, mozaic preview of most watched channels (to be used together with Antik Mosaic Server).
 
The navigation within large channel lists is further improved by intuitive search component (T9), channel categorization by genres and usage of channel logos within the interface.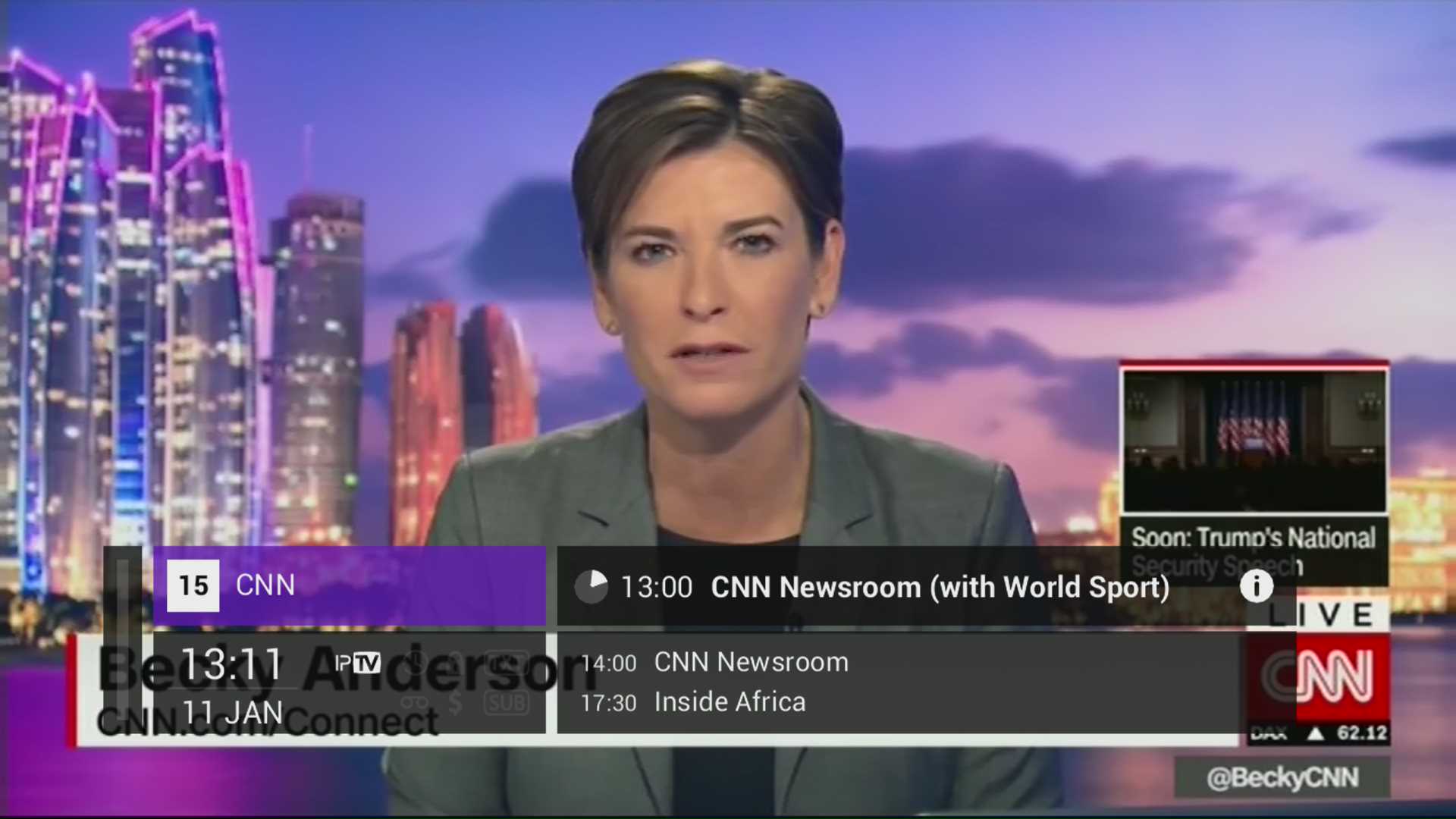 Antik Middleware offers unique feature to share all linear channels from all sources (Multicast IPTV, Unicast OTT and DVB) in one channel list to avoid complicated change of selection screens when end-user wants to watch content from different source.  The position of each individual channel within the list as well as its preset audio levels and audio tracks can be easily changed in the channel editor.
 
 

 

Channel editor

Key linear TV related features are directly accessible from program guide information screens - to allow to play selected show from TV archive, to plan recording of the content on the local PVR, or to set the show to be archived on the network in the future.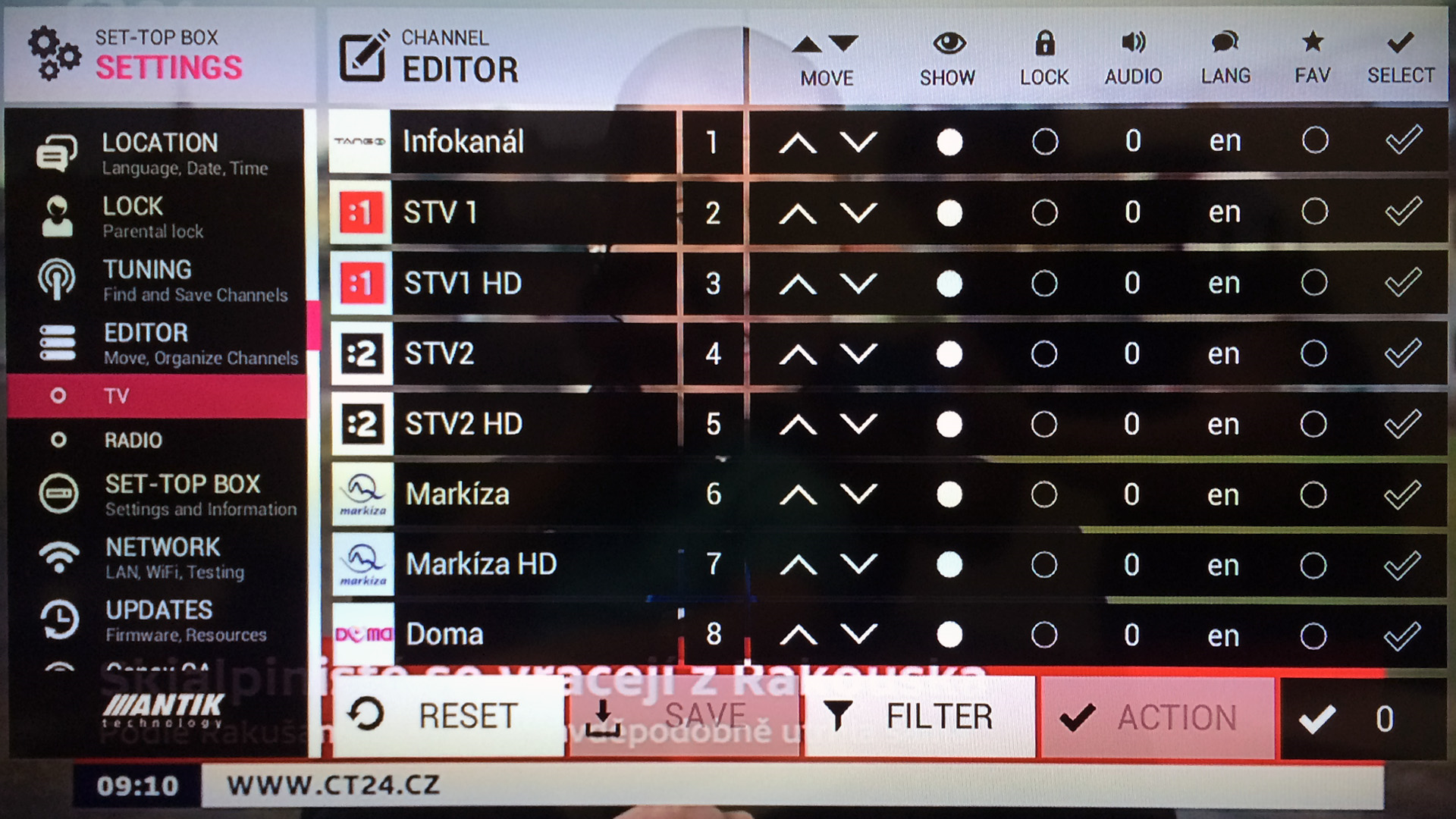 Media content
Vast selection of the multimedia content offered to your customers is centralized in Media Content part. The system automatically tries to pair program metadata with all content available to the box, categorize and prioritize it.
All contemporary features are supported – including access to catched up content (TV Archive), personal video recorder content and handling, access to media files on local network (LAN) using DLNA standard or media on directly connected drives. Content prepared by Antik VOD (Video on Demand) Media Server or Antik Music-on-Demand Server is fully integrated into interfaces, too.
Archive TV
Using video metadata helps the enduser to navigate via archived content, too. Besides the standard access to archive using original timing of the show, Antik Middleware automatically pairs metadata including genres/categories and top watched content to archived content and offers it in the way typical previously for VOD content only.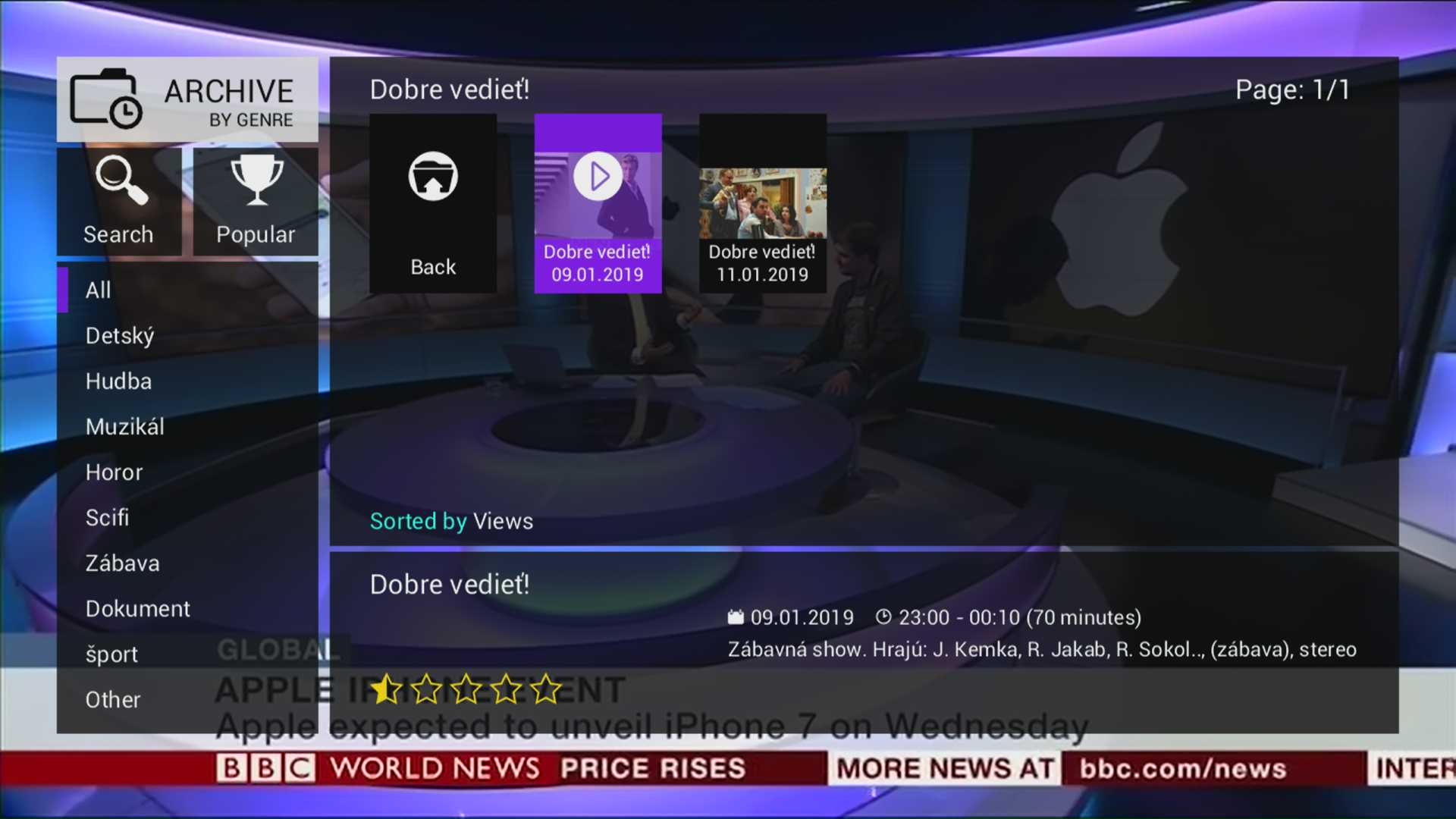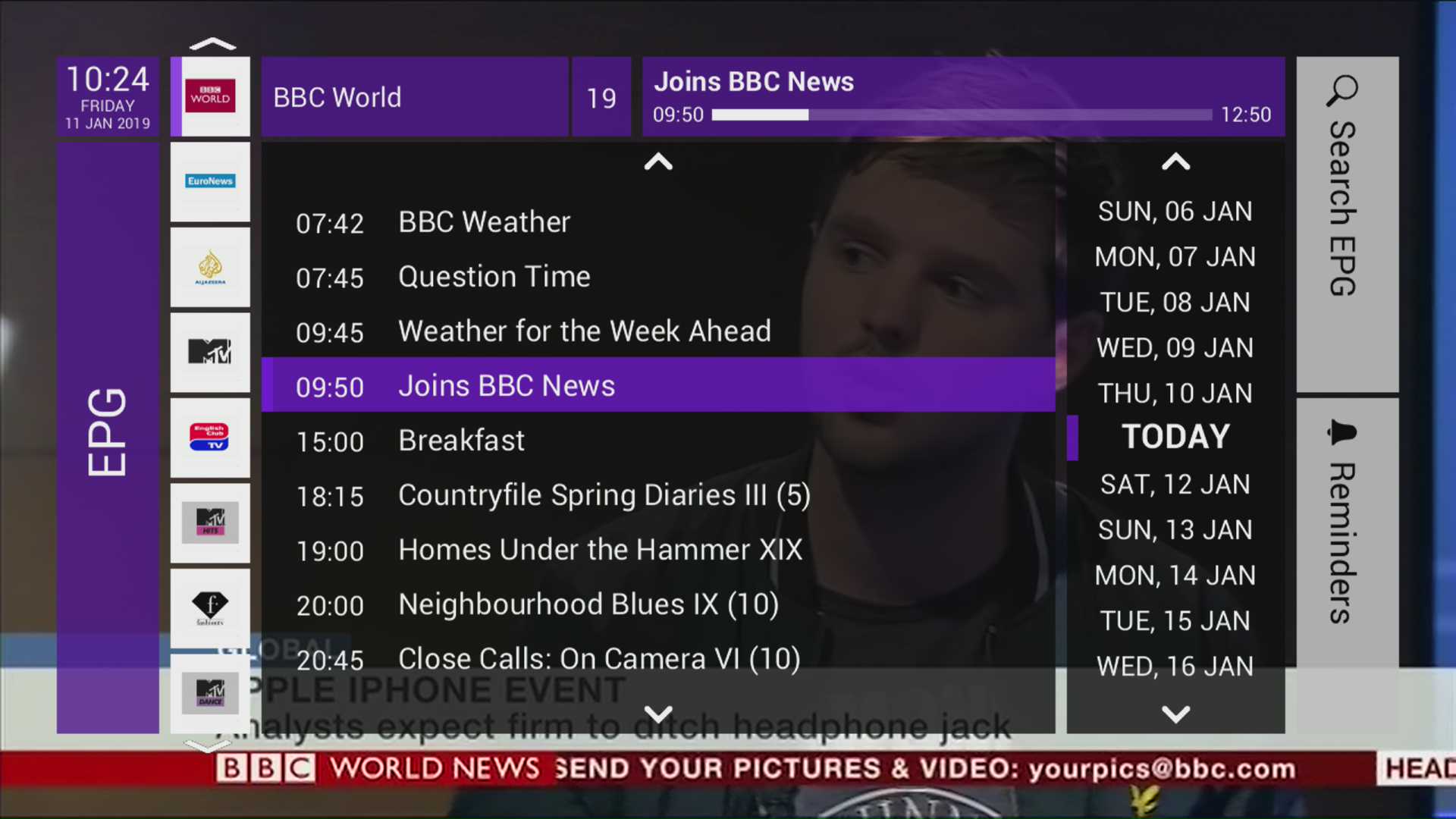 VOD
Antik Middleware can be also used as simple mediaplayer navigation to access directories of mediafiles with thumbnails and descriptions for video, audio and picture files coming from USB sticks, USB drives connected to STB and all DLNA compatible network drives.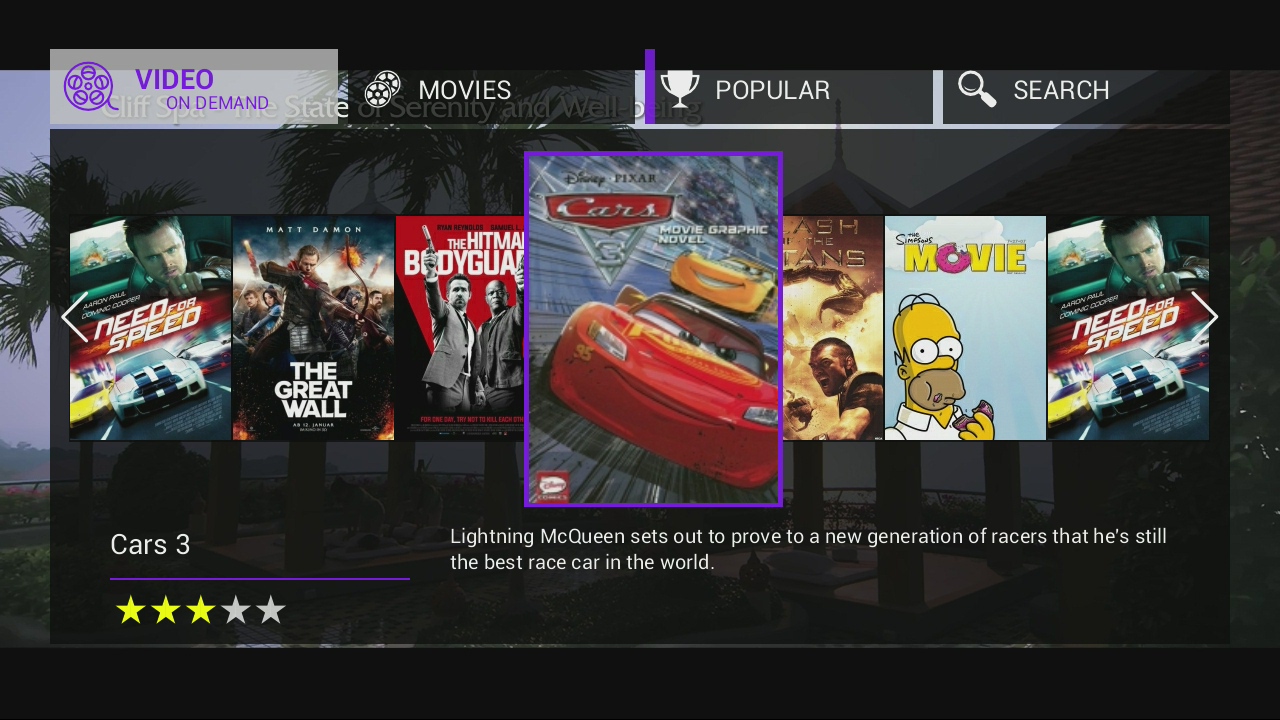 PVR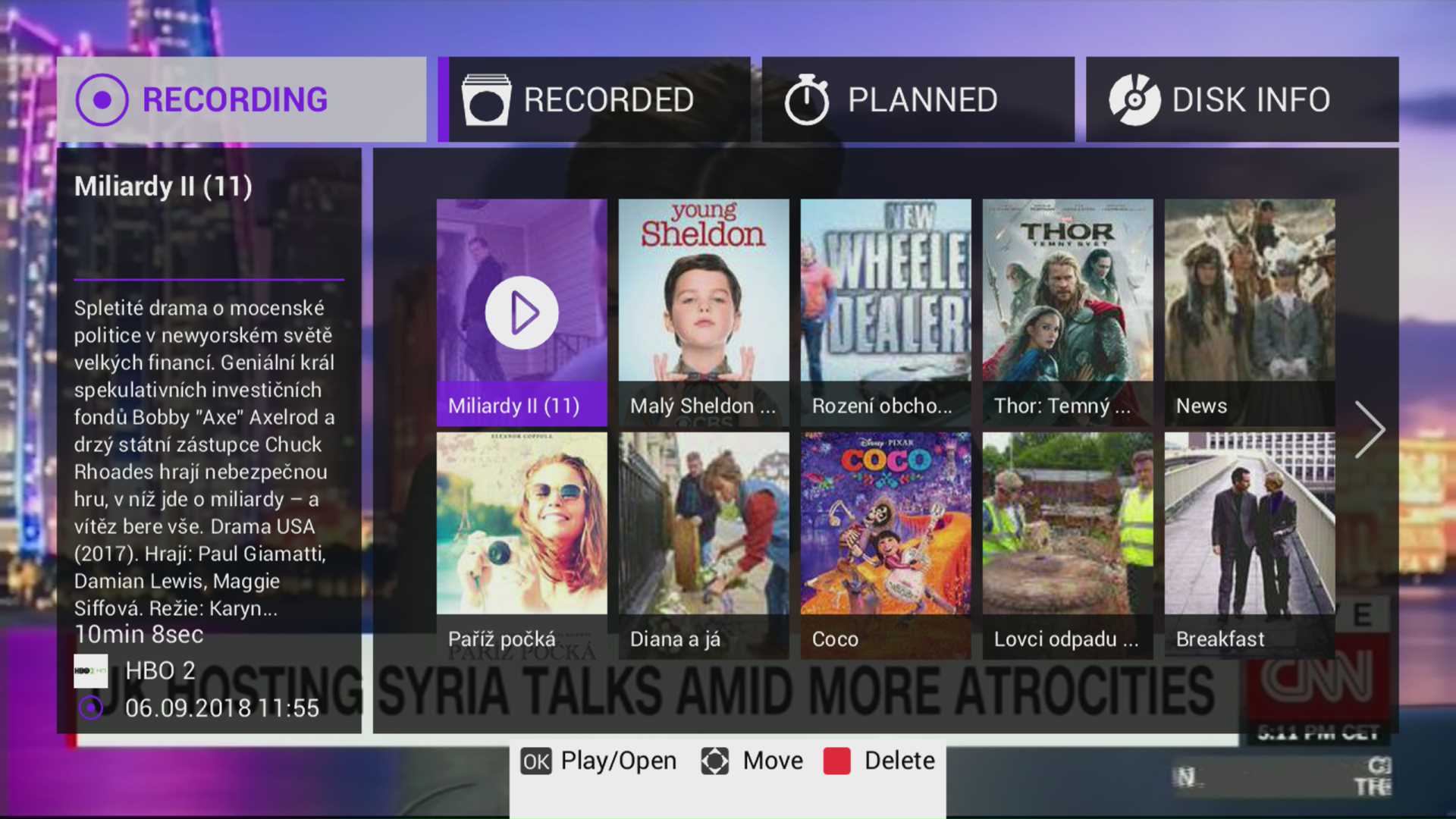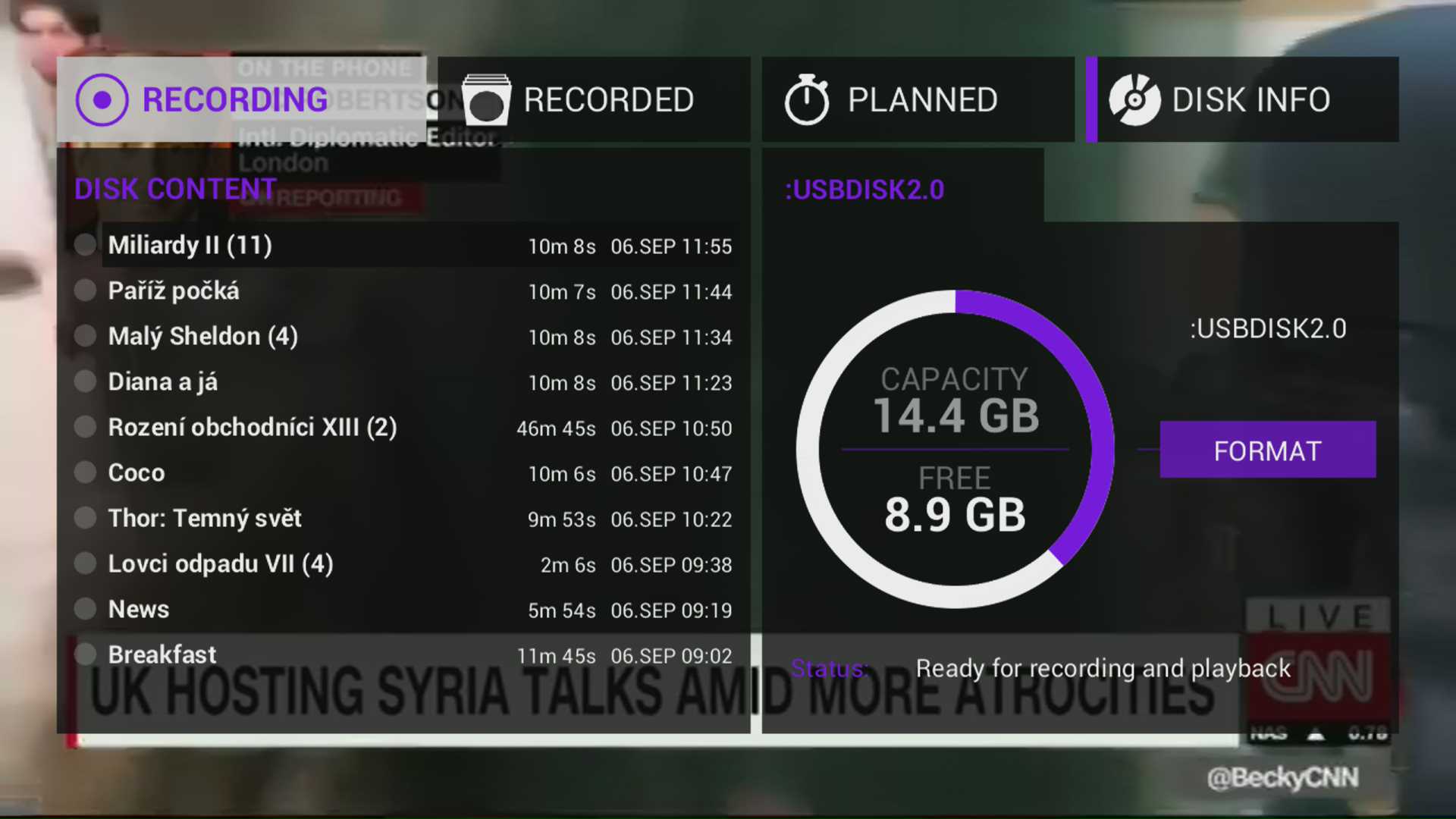 Advertising opportunities (comming soon)

 

Antik offers various ways to highlight your product portfolio inside TV experience. We bring messaging system which comes up over the live TV with possibility of user interaction. Easy you can create your own multi-window message with ability to record all users action and use them for further sales process. Messaging system can be used for surveys, polling, promote and sell products, tech support information dissemination and more.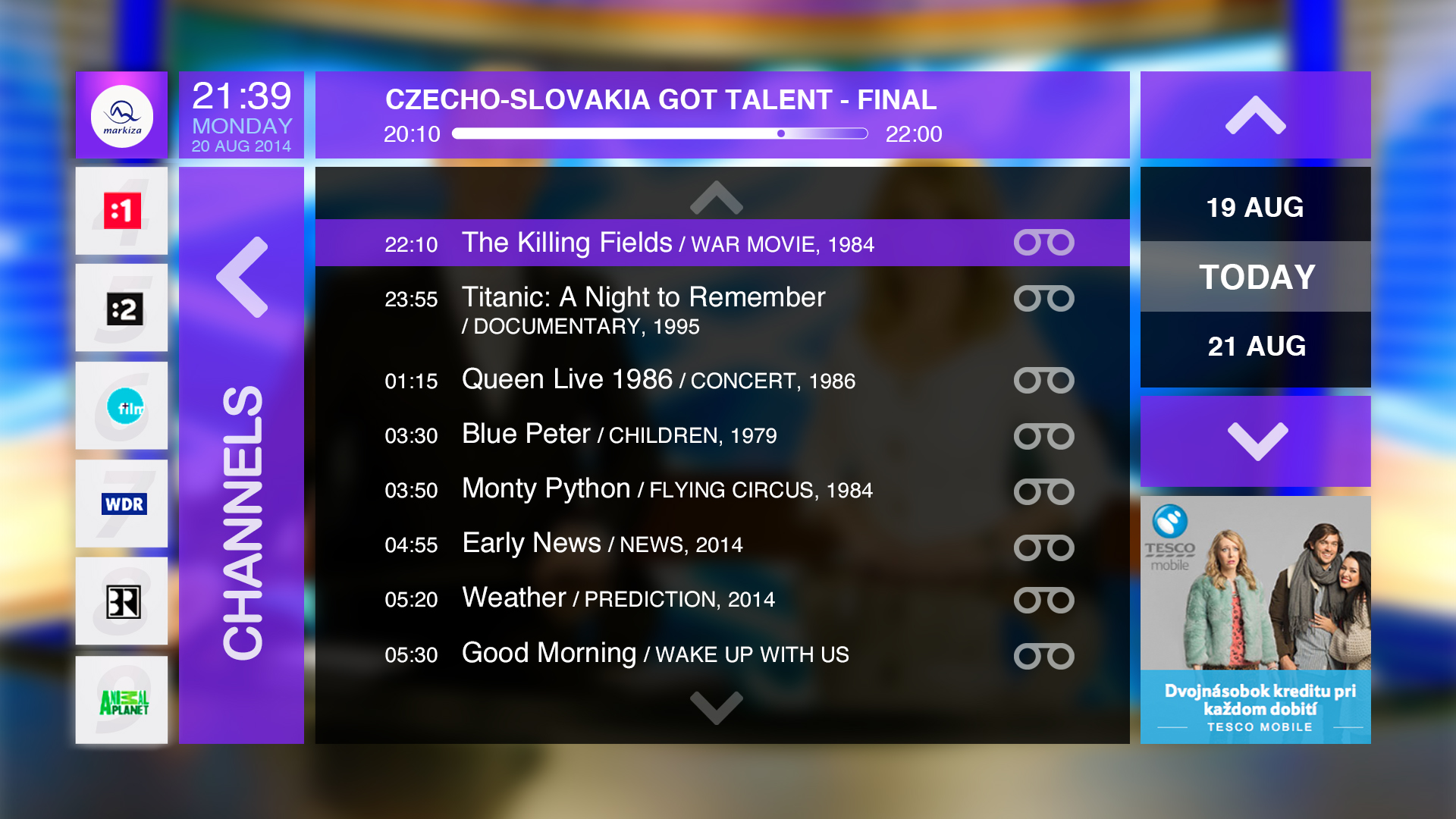 Banner type of promotion is possible to set-up throughout the menu system to collect more customer feedback.
Pre-roll and post-roll video clips can be inserted into TV archive and VOD content services.
 
YouTube
One of the musts of Antik MW 2.0 brings more entertainment in simple and easy to navigate user interface. Complete movie selection as well as other video content becomes available and easy to find according to name or category.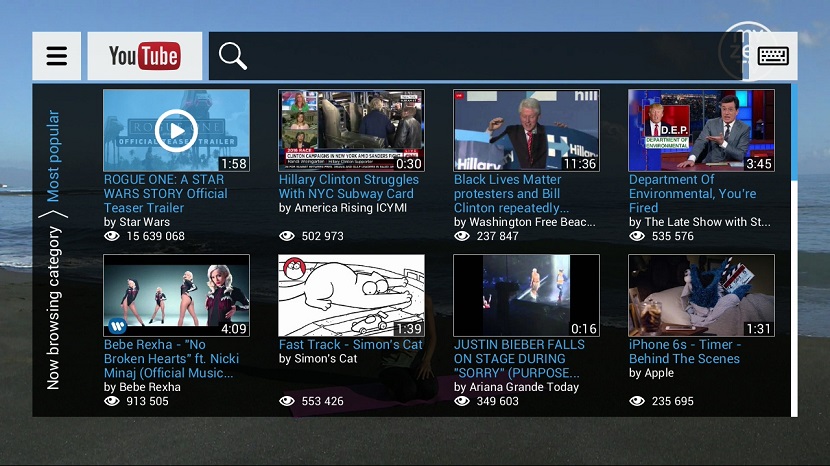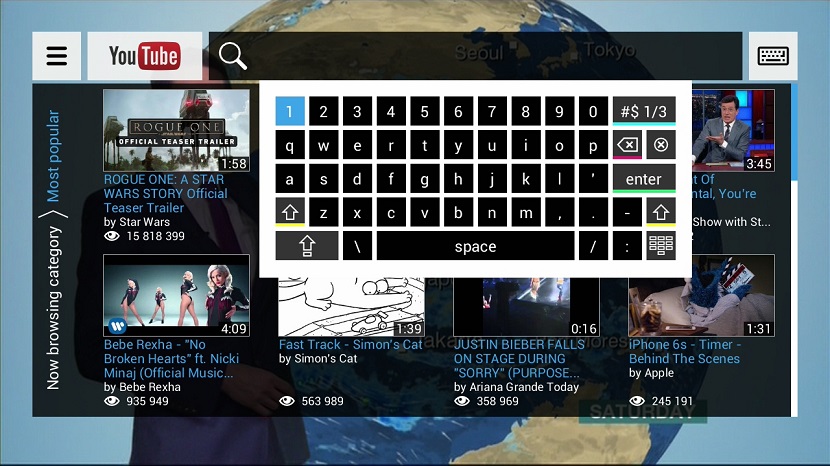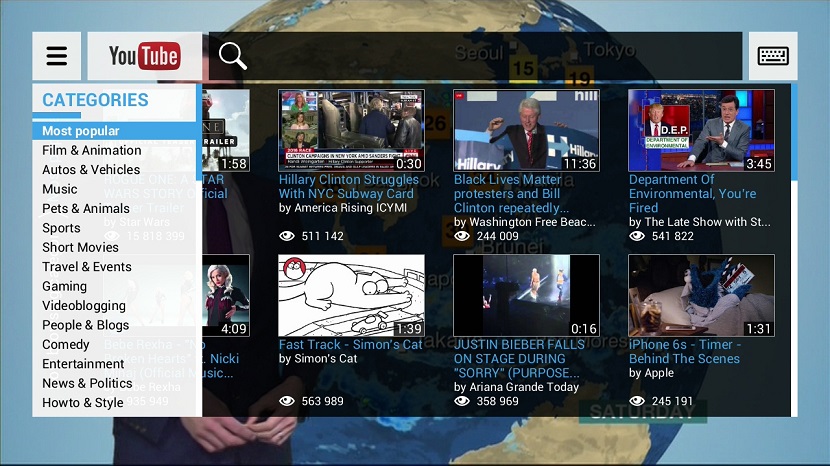 Apps portal
Antik Middleware GUI is open to any internet content or custom 3rd party applications and content can be integrated to Antik Middleware in dedicated applications portal as well as directly into main menu of the GUI. Applications can be developed either as HTML5 compatible or as SVG code.