TV Plugin

BYOC Concept Inside STB

ANTIK set-top box allows you to watch not only your normal TV offer, but also to create your own channels from internet or your own streams, radio stations and even streams from your home cameras. You only need to know the correct IP address (URL) of the channel or stream and add it in a few simple steps to your box. Afterwards you can find it in your Channle List, Radio or Camera List just like any other channel. You can decide whether to leave your list of programs visible only to yourself or share it with other users.

If you do not have your own list, you can select a list of programs created by other users and add it to your set-top box under Plugin option in the main MENU. Then you can enjoy the new range of TV entertainment directly by switching channels as you are used to. 
 
Set-top box interface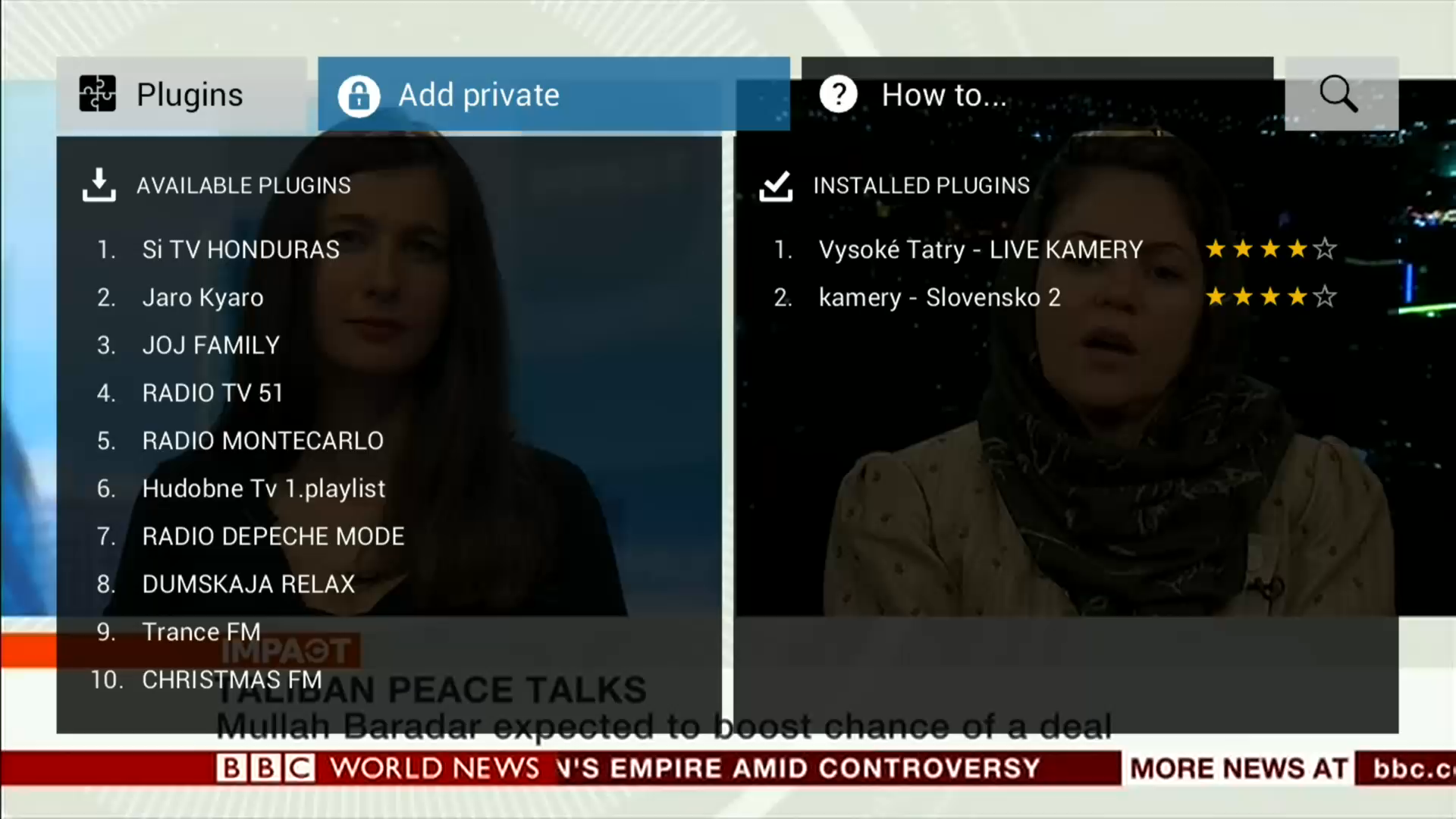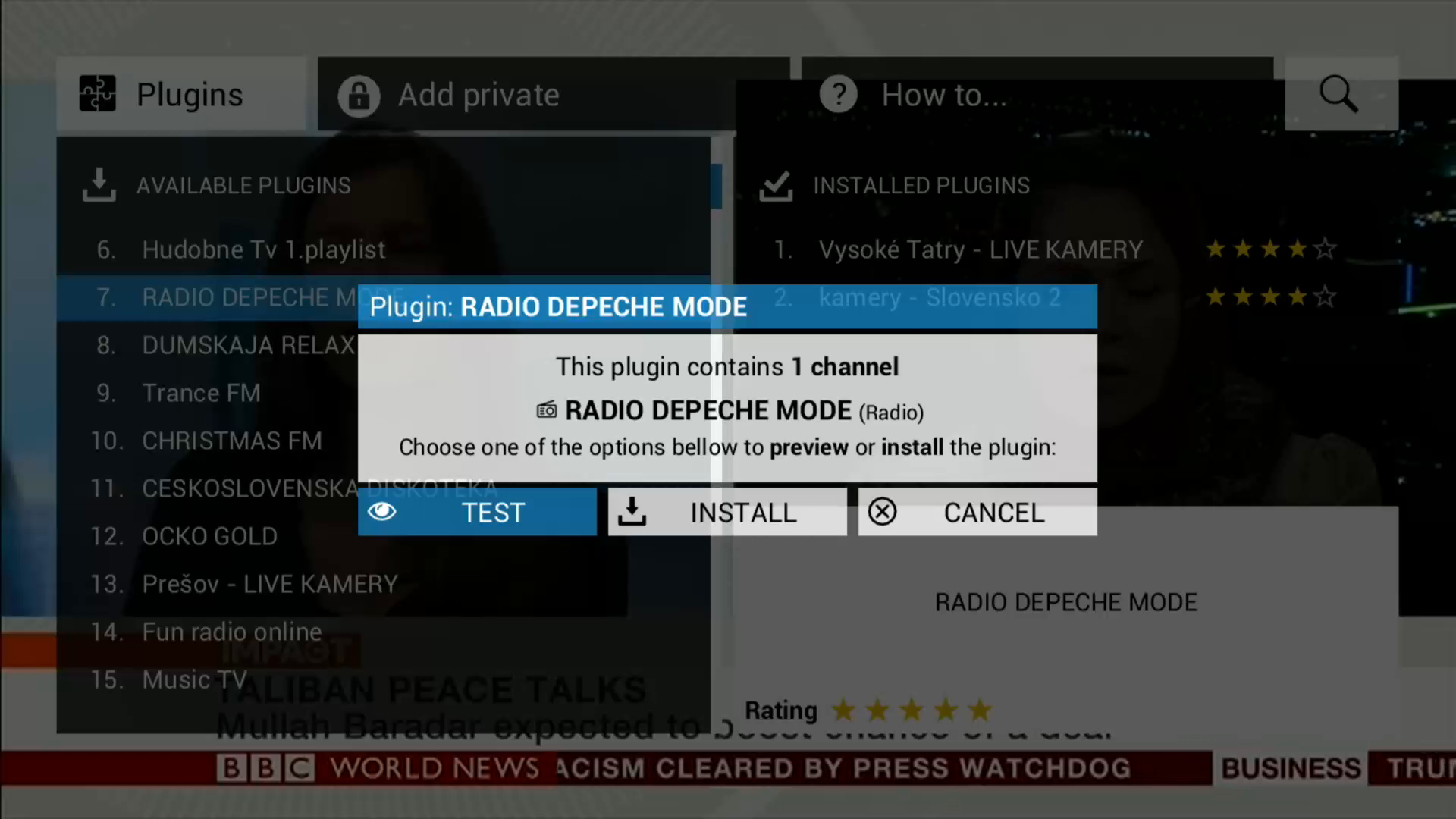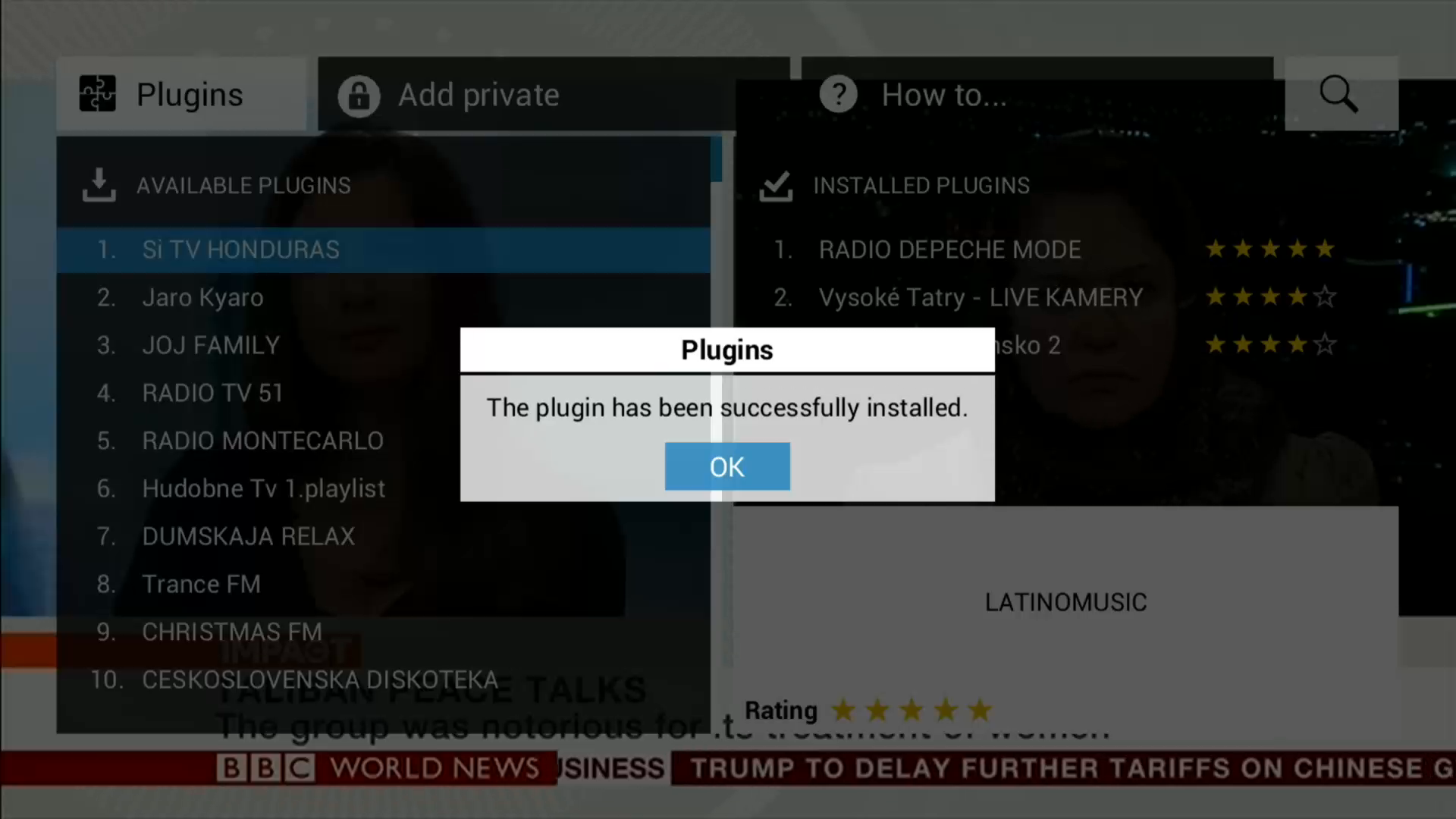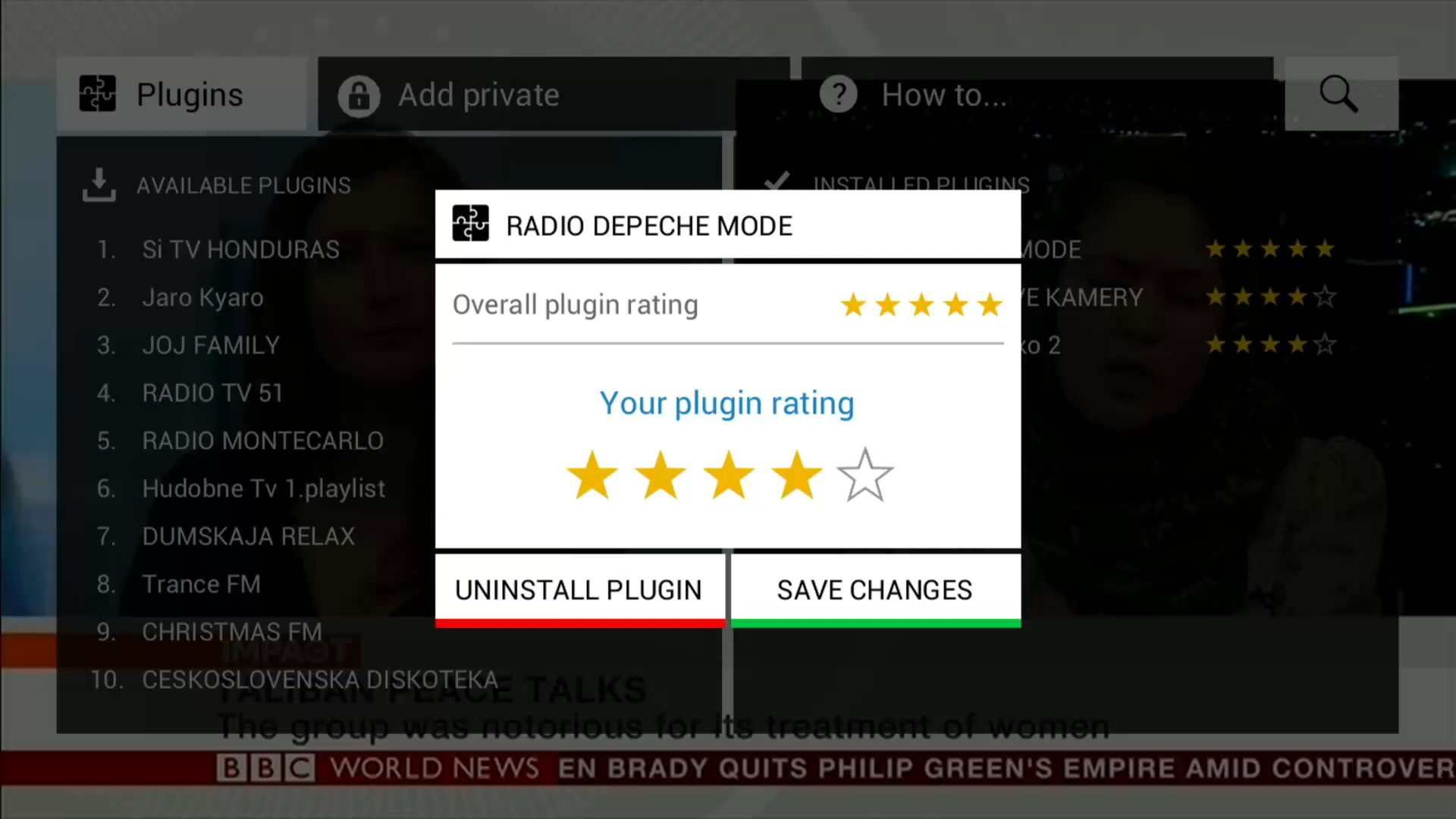 MaxIM interface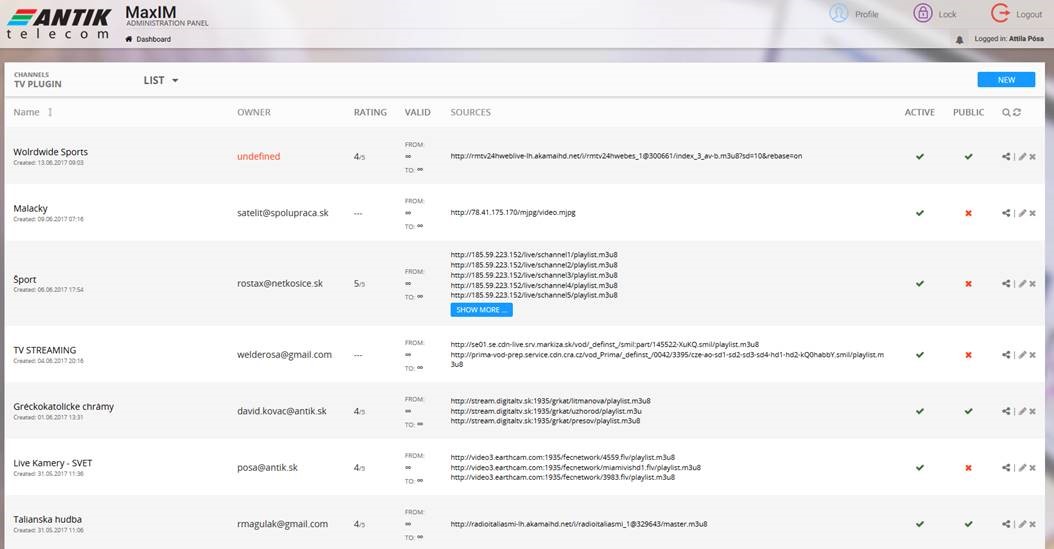 How to install and use TV Plugin?
Press the CREATE button on this page. Select the name of your custom plugin, description, and your email address. Choose whether you want to PUBLISH your plugin and activate it in your box.
An email will be sent to your email address with the acess to your plugin.
When you click on the link to your newly created plugin, you will be redirected to the plugin page where you click +CHANNEL to add your own streams, TV channels, radios, or cameras. If you want to show your channel list to other clints, select the PUBLIC option, otherwise you will need the ID (shown under the name of the Plugin) to activate it through the set-top box.
Turn on your set-top box (Mini 2, Nano and above) and select the PLUGIN option in the main MENU.
Select your plugin from the list on the left. If you created a plugin without PUBLISHING, select the ADD PRIVATE button and enter the same ID that was sent you via e-mail or is displayed on the plugin page.
If you want to watch the channels added by other users, also select some of the available plugins in the list on the left.
The Channel List on your Antik box will be updated automatically. From now on, they will be available directly in the TV, radio or camera list available whe you press OK on the remote control. 
FIND OUT more at: 
https://tvplugin.antik.sk/en