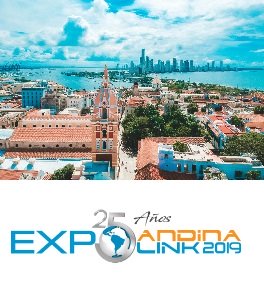 Andina Link Cartagena 2019
Antik team is looking forward to meet you all at Andina Link 2019 in Cartagena, Colombia. Come to our stand 51B and let us introduce you our End-to-End IPTV Solution and other products such as New middleware MW 2.0, Hospitality IPTV with new Content Management System MAxIM, Mobile Apps, Digital Signage Solution and more.

We also prepared for you our brand new solution through which you could grant your customers an enjoyable journey with our new ANTIK Infotainment system. It will keep your passengers informed and entertained at the same time. They could watch a movie, order a coffee or look up where is the next rest station directly from their seats.

Andina Link is the most important telecommunications event in the Andina region. With a history of 24 years is the international Fair of Telecommunications and Convergent Technology known for bringing together the highest levels of the telecommunications, decision makers in government and big business sector, has a captive target audience inluding telecom operators, technology and programming providers, cable operators, open and closed channels of TV, community channels and regional channels, Internet suppliers, ISPS - APPS among others.
 
Back