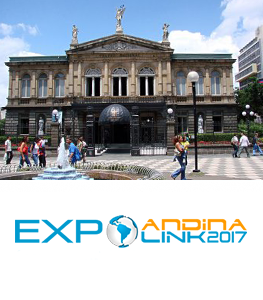 Andina Link Costa Rica 2017
Stop by our stand # 18 and we will answer all your questions about our set-top boxes, headend components, the modernised Graphic User Interface, OTT solution, upgraded Hospitality IPTV, Mobile apps or any others.

We are bringing you ANTIK MW 2.0 with really easy to navigate Basic menu where you can choose from various actions, such as Archive, Video on Demand, Music on Demand and many more.

Let us introduce Antik Archive through which you could search your favorite shows and movies by genre.

Complete VOD GUI is supported by Antik VOD Server Solution. You can easily access movies from database or search some new in your favorite category. Music on demand is similarly easy to work with.

We will present you our Digital Signage System great for promoting your company indoors & outdoors too. There are variety of panels we are offering. We will provide you not only with panel itself but also with STBs and Antik DSS software for managing campaigns displaying on your Digital Signage panel. With displays in full HD definition and low power consumption it is an attractive economic and comprehensive multimedia advertising delivery system.

Andina Link Central America 2016 is the # 14 version of the most prestigious Latin American telecom fair and converging technologies. Every year, Andina has positioned itself as the preferred negotiations and industry networking place. With the most impactful trade show in the region, it remains the favorite place to present new trends and the latest technological advances in telecommunications industry.
Back