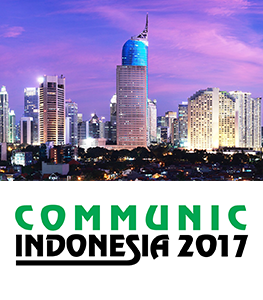 Communic Indonesia 2017
Stop by our stand # 2102 and get news about the Antik IPTV and Hospitality TV solution, new innovative IPTV Management server MaxIM, Digital Signage Solution fully controled from 1 place and on top of everything our complex End-to-End IPTV Solution and many more of our products.

We are launching 3rd generation of Antik Mini and Nano set-top boxes- Mini 3 and Nano 3. UHD resolution support along with VP9 decoding are sure to deliver a crystal clear digital video and super quick control of the Main Menu brings an ideal user experience.

Grant your customers an enjoyable journey with our new ANTIK Infotainment system. It will keep your passengers informed and entertained at the same time. They could watch a movie, order a coffee or look up where is the next rest station directly from their seats.

We are bringing you ANTIK MW 2.0 with really easy to navigate Basic menu where you can choose from various actions, such as Archive, Video on Demand, DVR and more.Through Archive you could search your favorite shows and movies by genre or name.
Complete VOD GUI is supported by Antik VOD Server Solution. You can easily access movies from database or search some new in your favorite category.

Returning in 2017, the second edition of Communic Indonesia, the International Communications and Information Technology Exhibition & Conference will see industry professionals and experts gather to participate in this ground-breaking event for the country's ICT industry. 
Back