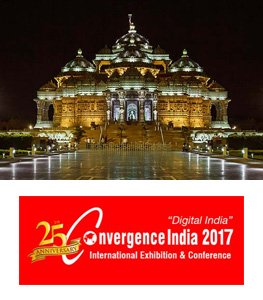 Convergence India 2017
We'll be delighted to welcome you at our stand E34A and tell you more about New Antik Middleware MW 2.0, New GUI, whole End-to-End IPTV Solution and more. Don't hesitate to tell us what your interest is!

As India marches towards the digital economy of the 21st century, the 25th Convergence India 2017 expo will play host to a congregation of 15,000+ business leaders from across the globe. The international exhibition and expo taking place in India will focus on new-age technologies and merging business solutions, enabling to enrich the lives of billion people.

Back