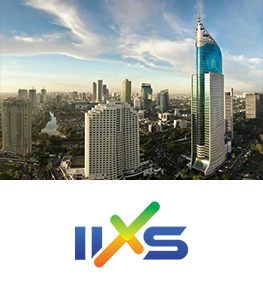 Indonesia Internet Expo & Summit 2017
Stop by our stand C1-01 and we will answer all your questions about our set-top boxes, headend components, Antik Middleware and user interface, OTT, the upgraded Hospitality IPTV, Mobile apps or any others.

We are bringing you ANTIK MW 2.0 with really easy to navigate Basic menu where you can choose from various actions, such as Catch-up TV, EPG, Mosaic and more.

To control most of our solutions in one place we created Content Management System MaxIM, so you can easily define your channel packages, configure all or only selected customers' STBs, collaborate with other part of the Antik Server Family such as Antik Archive Servers, Antik Mosaic Servers and VoD servers.

The Indonesia Internet Expo & Summit 2017 in conjunction with Indonesia Digital Technology Week 2017 takes place from 23-25 November in Jakarta, Republic of Indonesia. It's the Southeast Asia's platform ICT innovations for economic development, where regulators maker and policy meet with industries experts, investors, enterpreneurs and innovators.
Back