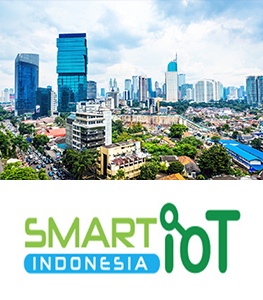 Indonesia IoT and Smart City 2018
Come see our IPTV solutions at Integrate 2017, Melbourne, Australia. Stop by our
stand K26
(Madison Technologies) and we will answer all your questions about our set-top boxes, headend components, the new
Graphic User Interface, OTT, the upgraded Hospitality IPTV, Mobile apps
or any others.
We will present you our new
4K HDR set-top boxes Mini 3 and Nano 3
. They will be faster than ever and could stream 4K broadcast to give your customers a perfect user experience.
We are bringing you
also
ANTIK MW 2.0
with really easy to navigate Basic menu where you can choose from various actions, such as Archive, Video on Demand, Music on Demand, DVR and many more.
To control most of our solutions in one place we created
Content Management System MaxIM
, so you can easily define your channel packages, configure all or only selected customers' STBs, collaborate with other part of the Antik Server Family such as Antik Archive Servers, Antik Mosaic Servers and VoD servers.
Smart IoT Indonesia is the brand new section of Smart Home + City Indonesia that provides a platform for cloud service providers, telecommunication companies and warebles. The Internet of Things (IoT) is starting to grow significantly, as consumers, business professionals, and governemnt recognize the benefit of connecting insert devices to the internet. As part of the economic masterplan, Indonesia is working towards becoming ASEAN´s largestdigital economy. By 2019, 20 percent of local and regional goverments in Indonesia will use Internet of Things (IoT) to turn infrastructure like roads, street lights, and traffic signals into assets instead of liabilities, International Data Corporation (IDC) predicts.
Back