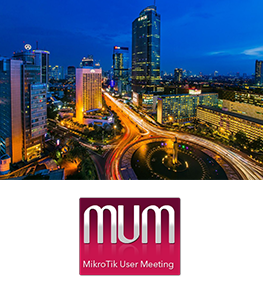 MikroTik MUM Indonesia 2017
Antik team is looking forward to meet you all at Mikrotik MUM Indonesia 2017 in Yogyakarta. Come to our stand and let us introduce you our End-to-End IPTV Solution and other products such as Antik Middleware MW 2.0, Hotel IPTV, Mobile Apps, Digital Signage Solution and many more.

We will present you  ANTIK MW 2.0 with really easy to navigate Basic menu where you can choose from various actions, such as Archive, Video on Demand, DVR and more.Through Archive you could search your favorite shows and movies by genre or name.

Visit us and take a look at our Content Management system- Antik MaxIM through which you have all features of your IPTV under control from 1 place. It's really that easy!

MikroTik User Meeting (MUM) is conference on MikroTik RouterOS software and RouterBOARD hardware. Meet MikroTik staff, master distributors and certified trainers, consultants and experienced network engineers. Find answers to your questions, watch presentations, talk with industry experts and witness latest technology demos by MikroTik and participants themselves- all here, at the MUM.
Back