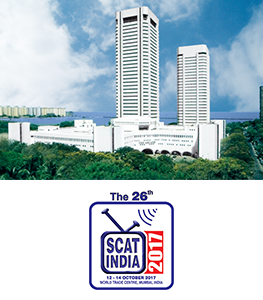 SCaT India 2017
Stop by our stand and get info about the Antik IPTV and Hospitality TV solution, new innovative IPTV Management server MaxIM, Digital Signage Solution fully controled from 1 place, on top of eevrything our complex End-to-End IPTV Solution and many more of our products.

Grant your customers an enjoyable journey with our new ANTIK Infotainment system. It will keep your passengers informed and entertained at the same time. They could watch a movie, order a coffee or look up where is the next rest station directly from their seats.

We are bringing you ANTIK MW 2.0 with really easy to navigate Basic menu where you can choose from various actions, such as Archive, Video on Demand, DVR and more.Through Archive you could search your favorite shows and movies by genre or name.
Complete VOD GUI is supported by Antik VOD Server Solution. You can easily access movies from database or search some new in your favorite category.

We will present you our Digital Signage System great for promoting your company indoors & outdoors too. There are variety of panels we are offering. We will provide you not only with panel itself but also with STBs and Antik DSS software for managing campaigns displaying on your Digital Signage panel. With full HD panels and low power consumption it is an attractive economic and comprehensive multimedia advertising delivery system.

The India's largest exhibition SCaT India exclusively for the Indian Satellite & Cable TV Industry, now in its 26th year., provides a broadband focused market place for network operators, vendors and content providers.
Back