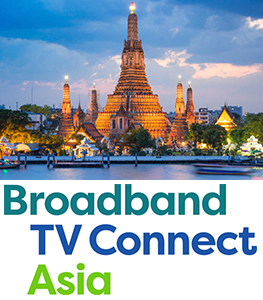 TV Connect Asia 2018
We'll be delighted to welcome you at our stand CD #7 and tell you more about Antik Hospitality IPTV and new innovative IPTV Management server MaxIM, Digital Signage Solution fully controled from 1 place, overall our complex End-to-End IPTV Solution and many more of our products.

We are launching 3rd generation of Antik Mini and Nano set-top boxes- Mini 3 and Nano 3. UHD resolution support along with VP9 decoding are sure to deliver a crystal clear digital video and super quick control of the Main Menu brings an ideal user experience.

Come see new ANTIK Hi-Density HW Transcoder great for telco-grade IP-to-IP FullHD H.265 transcoding and able to transcode up to 24 channels.

We are bringing you also ANTIK MW 2.0 with really easy to navigate Basic menu where you can choose from various actions, such as Archive, Video on Demand, Music on Demand, DVR and many more.

To control most of our solutions in one place we created Content Management System MaxIM, so you can easily define your channel packages, configure all or only selected customers' STBs, collaborate with other part of the Antik Server Family such as Antik Archive Servers, Antik Mosaic Servers and VoD servers.

Broadband TV Connect Asia brings together the Digital TV and Broadband communities to learn, network and collaborate. Two defined tracks of content will tackle current challenges in network upgrade and digital TV transformation, while curated networking events will give you time to connect with both communities and understand how they are becoming increasingly converged; as operatos struggle with increased consumer demand driven by video, and media is faced with challenges of digital delivery.
Back