Antik GX 5000 IP to QAM Modulator

The GX5000 is a professional all-in-one high density IP to DVB-C QAM modulator. It receives up to 64 or 160 digital TV transport streams from both Gigabit Ethernet and ASI ports. It supports 16 QAMs or 32 QAMs by software option. For 16 QAMs, a powerful TS re-Multiplexer matrix re-builds up to 16 new TS streams for further QAM modulation. These 16 QAM carriers are directly independently up-converted with high speed DAC to achieve excellent RF performance covered the whole 1GHz band. For 32 QAMs, without re-Multiplexer built-in, each QAM carrier can randomly select one of 64 TS/IP input. It is housed in a 1-RU chassis with two AC power supplies in redundancy.

KEY FEATURES
Compliant with  ITU J.83 Annex A&C and DVB-C EN300429
Integrated GbE IP de-encapsulation
4Gigabit TS/IP ports, (RJ-45 & SFP) x 2, 2+2 redundancy
HD ≤ 200ms De-jitter for TS/IP input
Up to 64 or 160 SPTS or MPTS Inputs over GbE
16 or 32 independent QAM modulators
RF output backup port for 1+1 redundancy
Redundant Power Supply
Network Management through SNMP, HTTP, CLI (Command Line Interface

Technical specifications:
IP Input
Connector Type: (1000Base-T + SFP) x 2, IEEE803.2, 2+2 redundant
MPEG2 Protocol: IPv4, IGMPv2, IGMPv3, ARP, UDP, RTP
Operating Mode: Full duplex, Auto negotiable
Streaming Type: Multicast or Unicast
Number of Streaming Input: 64 or 160 (software option)
Type of TS Streaming: SPTS or MPTS
TTL: 1 ~ 256 (adjustable)
De-jitter: ≤ 200ms
Effective Input Bit Rate: ≤ 950Mb/s
 
ASI Input
Connector Type: 4xBNC female, 75Ω
Standard: DVB-ASI, EN50083-9
Input Return Loss: 15dB
Minimum Input Level: 200mV
Input Data Mode: Burst or Byte, 188 or 204 Byte/Packet
Input Data Rate: ≤ 216Mb/s
QAM Modulation
Standard: DVB-C EN300429, J.83 Annex A & C
Symbol Rate: 3.6MBaud ~ 7MBaud
Roll-off Factor: 12%, 13%, 15%, 18%
MER: >36dB (with Tester Equalizer = off)
Number of QAM Carrier: 16 or 32 (software option)
RF Output
Connector Type: 1xF type Female, 75Ω
Channel Badwith: 6MHz, 8MHz
Output Frequency Range: 49 ~ 1000 MHz
Output Frequency Adjustment Step: 1 MHz
Output Frequency Accuracy: ±25ppm
Output Level: 105dBuV (per channel)
Output Level Attenuation: 30dB (step by 1dB)
Output Return Loss: 15dB min.
Shoulder Attenuation: 50dBc (typical.) @ BW±10%
Spurios Rejection: 60dBc (typical.)
Spectrum Flatness: 4dB (over full output frequency range)
Useful Output Bit Rate: 800Mb/s

Control & Monitoring
Temperature Connector Type: 1xRJ-45, 10/100 Base-T (for remote control)
Remote Control: HDMS, HTTP 1.1
Protocol: SNMP v1 & v2, HTTP 1.1
Local Protocol: LCD and 6-key on front panel
Serial Port: 1xRS-232 D-sub 9-pin (for debug use only)
RF Monitor: 1xF type Female, 75Ω, -20dB lower than the main RF output
Physical
Dimensions: 445mmx543mmx44mm
Weight: 8kg Net, 12kg Gross
Power Supply: AC 90V ~ 250V, 50/60Hz
Power Consumption: 50 Watts Max.
Operating Temperature: 0 ~ 45°C
Storage Temperature: -10 ~ 60°C
Operating Humidity: 10 ~ 90%, non-condensing
 
ORDER
---
RELATED PRODUCTS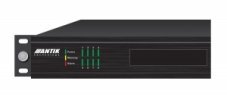 The MX-5308 is a high-density, modular and CI decryption professional TS processor equipped with 8 independent tuners, which can be any of the DVB-T/ T2, DVB-S2/S, DVB-C, DTMB, ISDB-T or ATSC type.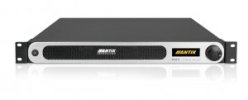 The TR6015 is multichannel video and audio transcoder which provides a powerful processing engine for linear broadcast transcoding idel for IPTV solutions. Transcoder is based on an ultra-fast ViXS chipset offers you a great tool for your project.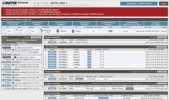 Thanks to years of the development of the Antik Media Streamer, you will benefit from modules covering all the areas of live streaming, VOD, state-of-art catch-up TV (archive of linear TV) over the public Internet as well as the timezone shifting together with durable and fully-adjustable replication and mirroring modules combined with a stream protection.