ANTIK Hospitality IPTV Suite
IPTV brings the hotel operator most flexible way to expand guests entertainment to higher level – combined with unprecented up and cross-sell opportunities. Take advantage of Antik End-to-End Hospitality IPTV System and upgrade your hotel, hospital, appartment complex or cruise ship.


Integrated PMS:
Opera

Comanche

Horec

Hores

Hotel Time

IDS

Fidelio

ANTIK Technology offers top-level entertainment, x-sell opportunities and state-of-art guest services for your hospitality business. Starting from crystal clear HD TV channels reception, through fully customizable guest services user interface on your screen to food order, modern on-demand movies, TV archive, internet services access, guest mediaplayer, local touristic information service and many more. Easy to use reception interface for guest requests management. Quick setup in hotel of any size for standalone operation or full integration with property management systems.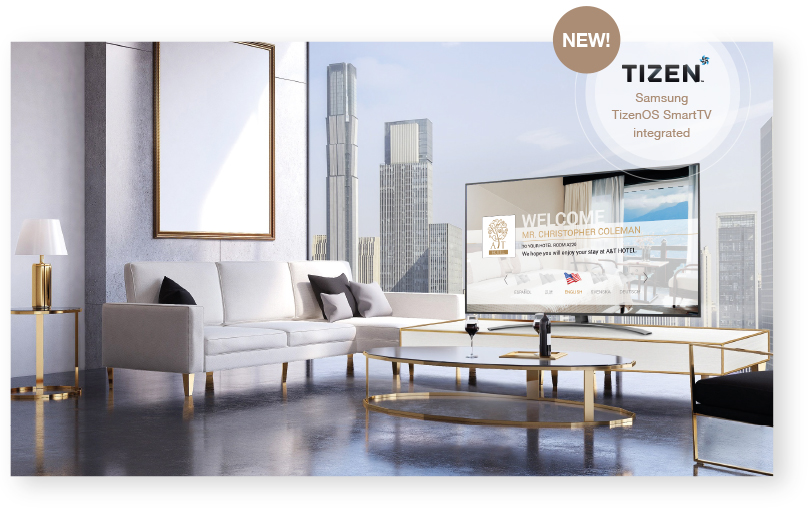 KEY FEATURES
Crystal clear HD/4K TV channels

Welcome screen

All guest services on TV screen

Hotel bill, Food ordering, Messages and more

On-demand movies

Catch-up TV

Content Management System

Internet apps + Mediaplayer

Quick setup

Weather

Sightseeing info
Antik Interactive Guest Room TV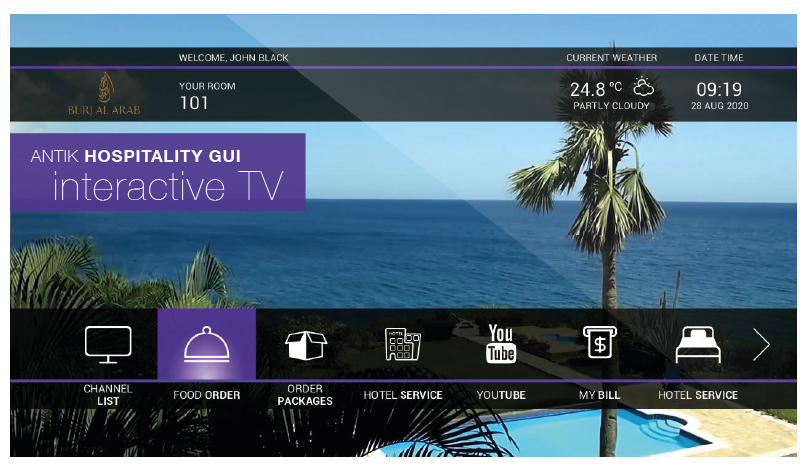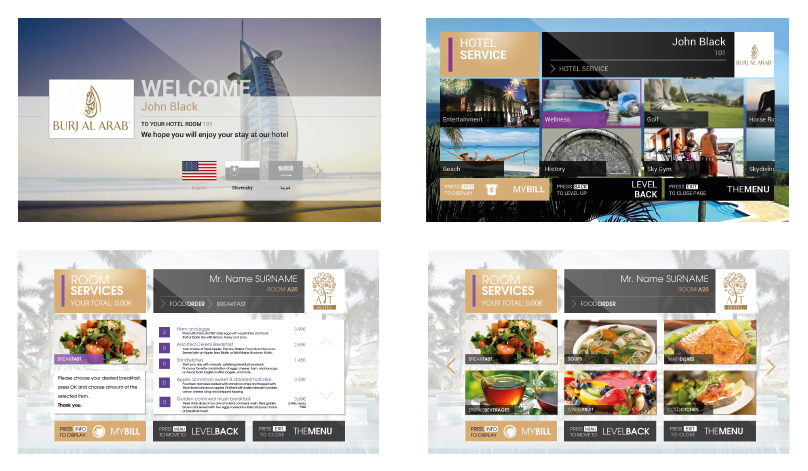 Main Menu
Easy to navigate customisable interface with direct access to food delivery, video on demand, my bill and other upsell and crosssell options.
All icons and color schemes are quickly adaptable to hotel visual identity using Content Management System.

Food delivery
All your room-service offer is now available via guest TV set. The only thing that a guest has to do is select food option and confirm by OK button. All guest requests can be transferred directly to PMS, printed in the kitchen and/or be collected on the reception desk screen. Product definition allows to create multiple restaurant offers with multiple categories and subcategories.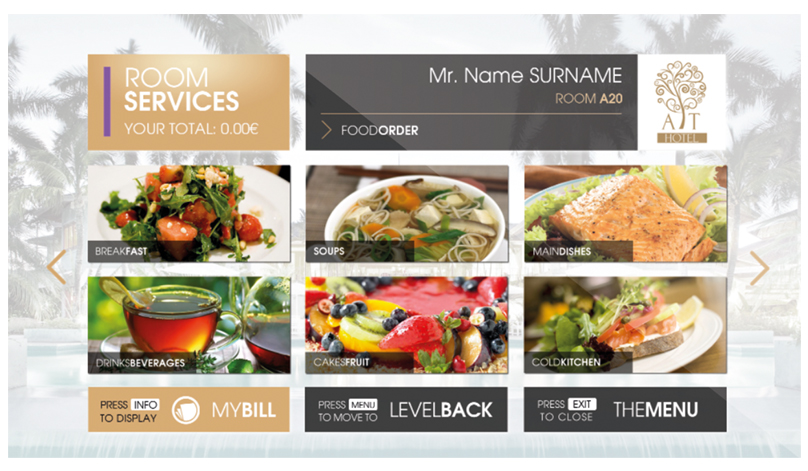 Hotel services
Hotel can easily add or remove its products and services – from wakeup calls, through massages, restaurant or tours reservations to taxi orders. Everything is managed by content management systems and the result appears without any intermediary work on guests TV sets.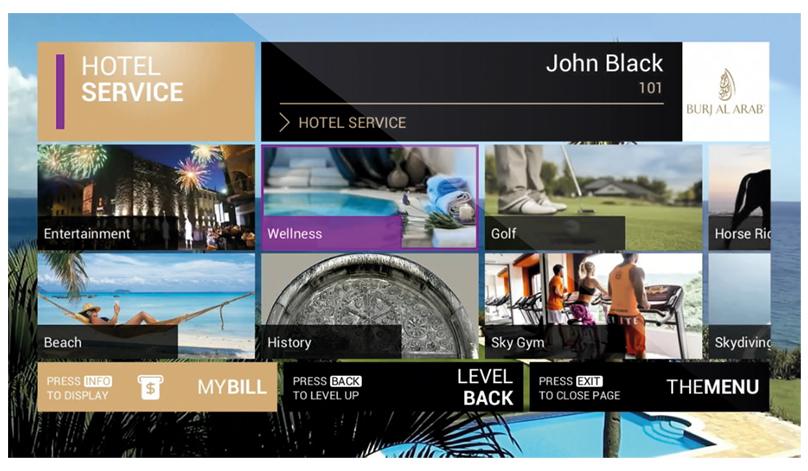 My bills
Thanks to integration with your hotel PMS, all guest orders ordered through IPTV or other hotel departments will appear on one simple table for guest to review before check-out.

INTERACTIVE TV
UHD TV, Electronic Program Guide, timeshifted TV and movies on demand all on your guest room screens. Media Player, web access and internet apps will complete the guest experience.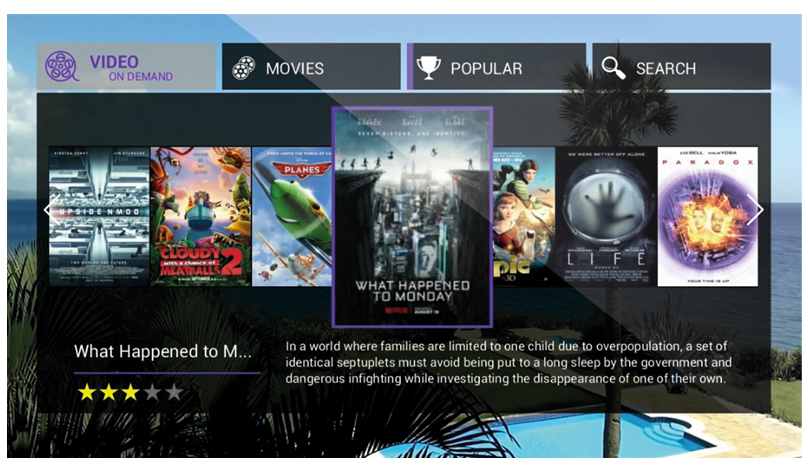 Messaging
All messages from reception appear on TV screens immediately. Older messages are stored in guests inbox on TV, notifications (e.g. fire alarm) as well as scrolling messages are available too. Integrated with your PMS for automated message delivery.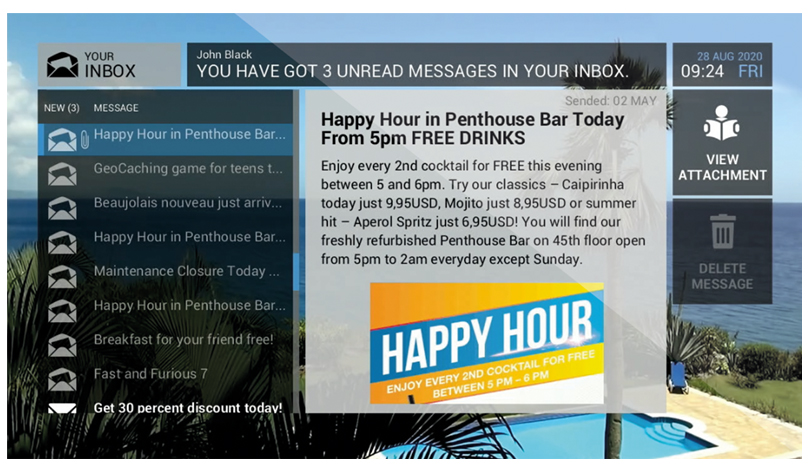 Digital Signage solution for hotels
Deliver desired advertising content to your guests! The complex solution includes everything from set-top boxes, DS management  system and DS editor to elegant digital panels available in various models and color combinations. Read more...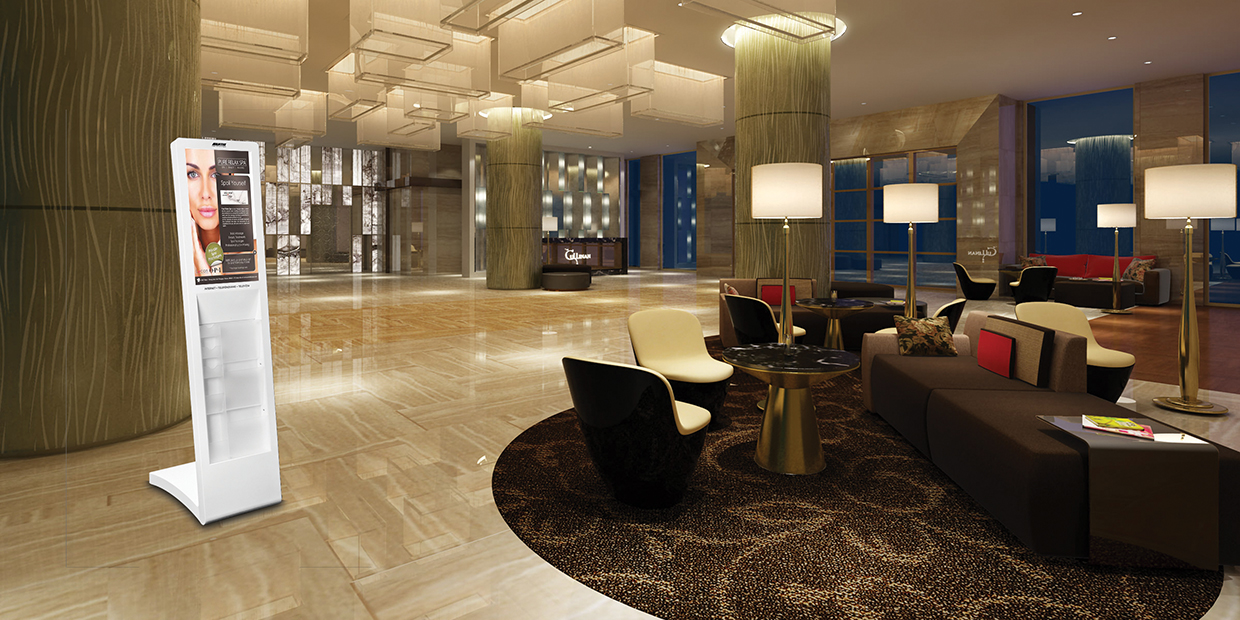 Hospitality IPTV Set-Top Box & In-Room Wi-Fi
ANTIK delivers state-of-art Antik Mini 2 set-tops customized for hospitality operation. Set-top boxes are equipped with remote IR receiver and they have embedded WiFi feature as a client mode.
PMS Integration
Antik Hospitality IPTV is integrated with many Property Management Systems such as Opera, Comanche, Horec, Hores, Hotel Time, Samsung, IDS and Fidelio. 

How to setup your hotel IPTV?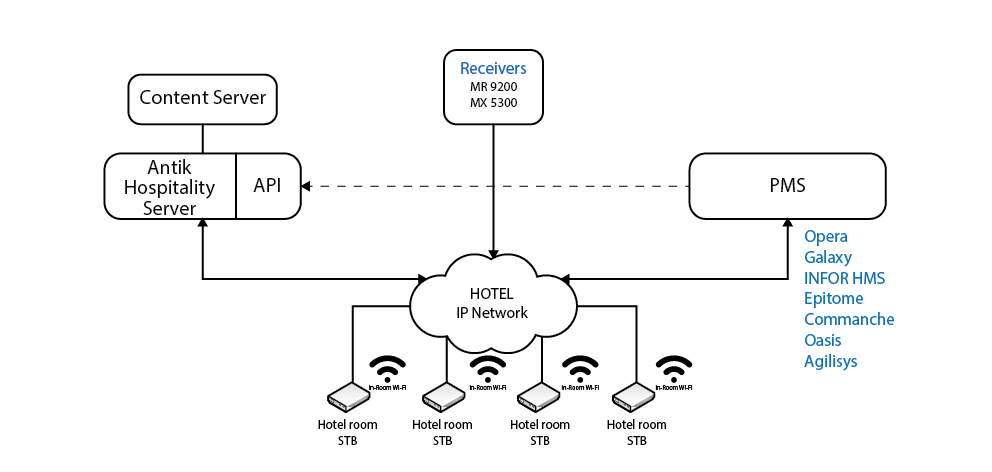 ANTIK Technology provides all components necessary to setup IPTV in your hotel. In case your hotel is equipped with Ethernet cabling and multicast supported switches, only components you will need are Antik Hospitality content management system, Antik receivers and Antik IP STBs. In case of coaxial cabling our hybrid DVB-C+IP set-top boxes will be used for decoding live TV and for headend you will neec content management system and Antik MultiReceiver&Transmodulator. For exact BOM, tuned to your project please ask our sales team.
 
ANTIK Hospitality Suite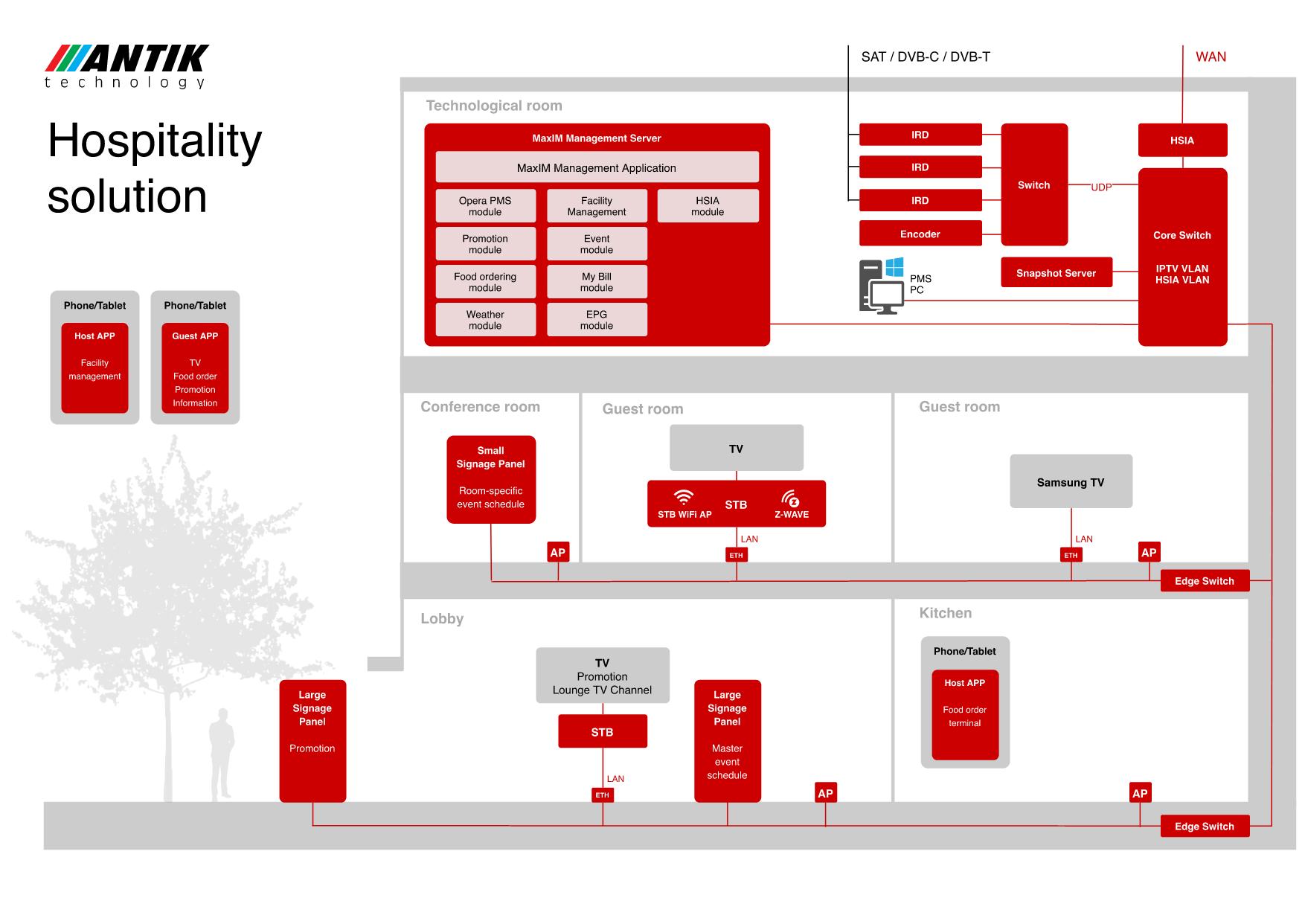 ---
RELATED PRODUCTS